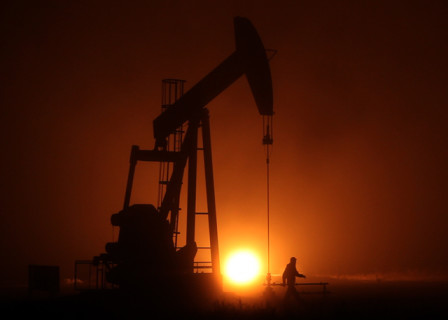 This week the Academy of Motion Picture Arts and Sciences (AMPAS) announced the shortlist for films nominated as best short documentary for 2014. At Nonfics.com, Christopher Campbell had coverage of the announcement, as did Adam Benzine of Realscreen. Manori Ravindran of Realscreen rounded up the trailers for the shortlist, while Gregg Kilday of The Hollywood Reporter also covered the news.
Laura Poitras' new film CITIZENFOUR opened in limited release this past weekend. At Indiewire, Eric Kohn interviewed Poitras in two parts: part one, part two. At the Dissolve, David Ehrlich also interviewed Poitras, as did Andrew O'Hehir of Salon. Anne Thompson of the Indiewire blog Thompson on Hollywood also interviewed Poitras. At Indiewire, Anthony Kaufman wrote on the legal challenges faced by Poitras and other filmmakers in completing their films.
THE WHITENESS PROJECT director Whitney Dow was interviewed on "CBS This Morning" this week. Jess Joho of Killscreen also spoke with Dow for a piece at the magazine. And Jess Linington of i-Docs reviewed the project for the site.
This week Stranger Than Fiction is hosting a screening of MOON OVER BROADWAY from directors Chris Hegedus and D.A. Pennebaker, a backstage look at the Broadway production of "Moon Over Buffalo." The screening is on Tuesday, October 28 at 8 p.m. at the IFC Center in Manhattan. Following the screening, Hegedus and Pennebaker will be in attendance for a Q&A session. For more information or to purchase tickets please go here.
At the Tribeca Institute blog, E-TEAM directors Ross Kauffman and Katy Chevigny shared five questions any filmmaker should ask themselves before making a doc.
In distro news, Realscreen's Adam Benzine reported that HBO had acquired Lucy Walker's short THE LION'S MOUTH OPENS. At Indiewire, Michele Debczak reported that Magnolia Pictures had picked up world rights to the Albert Maysles film IRIS. Realscreen's Manori Ravindran reported that The Orchard had snagged U.S. and Canadian rights for DIOR AND I from director Frédéric Tcheng.
The Freep Film Festival released its latest documentary podcast, this one covering the International Documentary Association's Getting Real conference and other subjects.
Jordan M. Smith of Ion Cinema put together a rundown of the 50 most anticipated docs, with RACING EXTINCTION from director Louie Psihoyos topping the list.
Paste Magazine's Dom Sinacola shared a list of 10 docs about flawed or failed attempts to make a film.
Writing for Reverse Shot, Eric Hynes had a piece on the docs that screened at this year's Toronto International Film Festival (TIFF) and New York Film Festival (NYFF).
Back at Nonfics.com, Christopher Campbell shared a list of docs available on home platforms worth checking out.
At Indiewire, Zach Sharf reported on the new digital restoration of HOOP DREAMS. Over at High Snob Society, Alec Banks wrote on the genesis of the film.
Writing for the New York Magazine's Vulture blog, Matt Zoller Seitz wrote on the domestic violence doc PRIVATE VIOLENCE from director Cynthia Hill.
The Center for Media & Social Impact released a report assessing the impact of issue-focused documentaries. Also at the CMSI website, Patricia Aufderheide wrote a post on fair use and librarians that has implications for filmmakers.
In a post at No Film School, Gregory Bayne shared some tips on how to learn to edit docs.
Writing for the Chicago Reader, Ben Sachs reviewed the new Frederick Wiseman film NATIONAL GALLERY.
In a post at Filmmaker Magazine, David Leitner shared an in-depth review of the non-linear editing systems out there.
Writing for the New York Times, Mike Hale wrote on the film TWIN SISTERS from director Mona Friis Bertheussen that screened on Independent Lens.
Back at the Tribeca Institute blog, Zachary Wigon interviewed Margaret Brown on her new film THE GREAT INVISIBLE.
At his What (Not) to Doc blog, Basil Tsiokos had an overview of the Margaret Mead Film Festival.
Realscreen's Adam Benzine reported on the docs that earned noms for this year's Gotham Awards. Also at Realscreen, Kevin Ritchie reported on the 360-degree Oculus Rift doc from director Danfung Dennis set to be released.
The Comparative Media Studies site at MIT posted a video discussion about the relationship between journalism, docs and the future of nonfiction storytelling.
Writing a guest post at Filmmaker Magazine, Ricardo Gaona shared some conclusions he reached on the ethics of doc filmmaking in the developing world.
Canada's POV Magazine reported that David McCallum, the wrongfully imprisoned subject of the film DAVID & ME, had been released. Oren Yaniv of the New York Daily News also reported on the development, as did Colin Moynihan of the New York Times.
Los Angeles' Arclight Doc Series, curated by IDA board president and D-Word co-host Marjan Safina, announced its lineup for fall 2014, which includes PARTY MONSTER: THE SHOCKUMENTARY and three LA premiers, KUMU HINA, MY OWN MAN and ALMOST THERE.
Paula Bernstein of Indiewire reported on the 25 most influential docs as reported by filmmakers eligible for this year's Cinema Eye Honors.
At Flavorwire, Jason Bailey pulled together his own list of the 50 best docs of all time.
Writing for Paste Magazine, Meredith Alloway interviewed filmmaker Robert Greene about his new film ACTRESS. Greene himself wrote a post on the challenges and rewards of being a filmmaker in a post for La Cine Salon. At the Sight and Sound Magazine, Greene wrote another piece about the films at this year's NYFF.
Dazed Digital's Sam Ashurst put together a list of the most tense political docs, inspired by the release of CITIZENFOUR.
Canada's POV Magazine released another doc digest, a roundup of news in the doc world for the past two weeks.
At Filmmaker Magazine, Michael Murie reviewed the new features (and some that are missing) on the new Canon C100 Mark II.
Finally, Catalina Albeanu of Journalism.co.uk wrote a piece on how video was being used by Vice News.
Please send any tips or recommendations for the Memo via email here, or by Twitter to @GuerrillaFace. Thanks and have a great week.