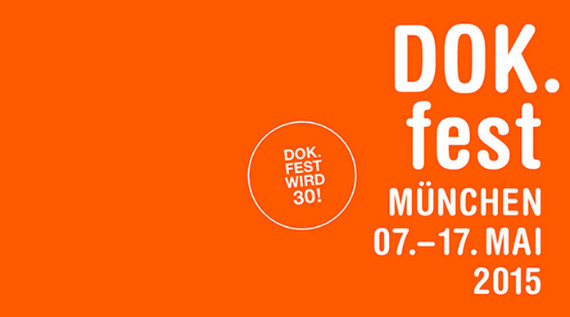 Generally speaking, all was fairly quiet on the home front as far as documentary news was concerned this past week, though that's not to say that there wasn't some exciting moving and shaking to report. This weekend marked the start of Munich's DOK.fest where films like Pawel Siczek's HALF THE TOWN and Jens Schanze's LA BUENA VIDA will screen as part of the DOK.international competition. At What (not) To Doc, Basil Tsiokos wrote an extensive overview of the offerings at this year's festival, while Giorgia Del Don pointed out the incredible number of Swiss productions included in this year's program (18!) at Cineuropa.
Just prior to the start of DOK.fest, another major European doc mainstay in the Sheffield Doc/Fest announced their 2015 line-up. Stacked with 150 films and scheduled to kick off on June 5th with Joshua Oppenheimer's THE LOOK OF SILENCE, the festival will also pay tribute to Albert Maysles, as well as feature the world premiere of director Benedikt Erlingsson's THE GREATEST SHOWS ON EARTH: A CENTURY OF FUNFAIRS, CIRCUSES AND CARNIVALS, with a score by Georg Hólm and Orri Páll Dýrason of Sigur Rós, reports Elle Leonsis of Indiewire and The Guardian's Benjamin Lee. At the BFI, Georgia Korossi posted a preview of the festival's offerings, as well as a trailer for the fest itself.
Tomorrow at 8pm, we here at Stranger Than Fiction will welcome directors Alan and Susan Raymond to the IFC Center for a screening of THE POLICE TAPES, their groundbreaking, experimental video documentary that revealed the life of a South Bronx police precinct in 1977, one of the most tumultuous years in the history of New York City. This past week in The L Magazine, Mark Asch called the film "a more emotionally involved heir to Wiseman's Direct Cinema masterwork LAW AND ORDER", while in The New Yorker, Richard Brody celebrates the filmmakers' participation in the intense situations on screen and an especially impassioned monologue by borough commander Anthony Bouza "regarding the inherent resentment of the presence of the police and the trauma and rage of poverty—that should be engraved on the halls of justice. "should be engraved on the halls of justice". What tickets still available for the screening can be found here.
In addition to the Dok/Fests, the 11th edition of Biografilm Festival, Bologna's annual biography focused event, is scheduled to begin on June 5th and will feature the likes of Patricio Guzmán's THE PEARL BUTTON and THE RUSSIAN WOODPECKER by Chad Garcia. Cineuropa's Vittoria Scarpa reflected on this year's theme of privacy and the challenges posed by the internet and the films on offer that coincide with those ideas.
A pair of extraordinary honors were announced this past week. According to their official website, AFI DOCS "will pay tribute to pioneering documentary filmmaker Stanley Nelson as its 2015 Charles Guggenheim Symposium honoree". In addition, Ryan Lattanzio of Thompson on Hollywood, Kinsey Lowe of Deadline, and Variety's John Hopewell each reported that Agnès Varda will be the first woman ever to be awarded the Honorary Palme d'Or at this year's Cannes Film Festival.

In other Cannes news, Ron Howard's coming documentary on the Beatles' touring years will go up to bid after presenting unseen footage at the fest, according to Variety's Dave McNary, Flavorwire's Steve Duffy and a report by Scott Roxborough at The Hollywood Reporter. Werner Herzog will also show snippets of his long in the works volcano doc INTO THE INFERNO (see promo below), which was picked up for distribution this week by Dogwoof, according to a report at Screen Daily by Michael Rosser.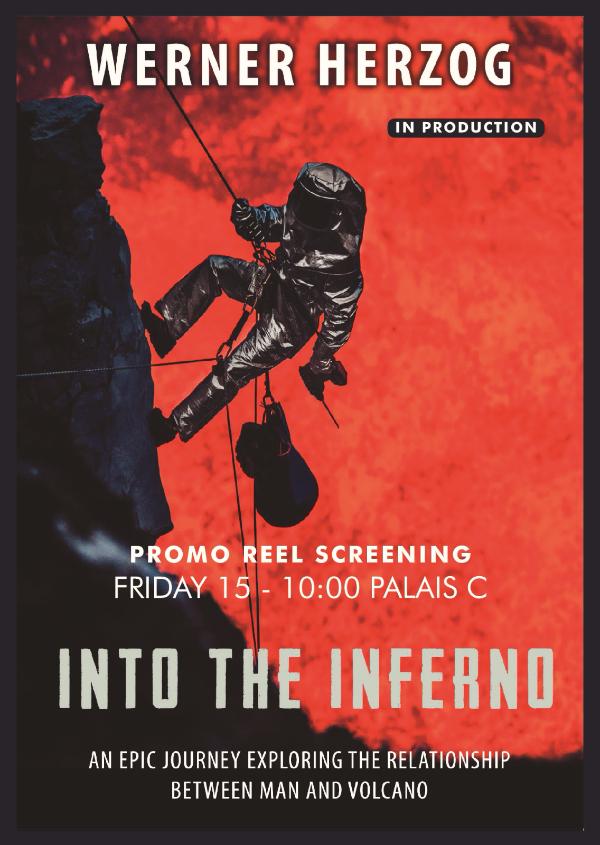 While Herzog and Howard work on distribution abroad, Amy Berg has only just recently found domestic distro for her Hollywood sex-abuse doc AN OPEN SECRET. David Robb of Deadline has recounted the film's turbulent journey from its single DOC NYC world premiere screening to a 20 city theatrical run thanks to Vesuvio Entertainment and Rocky Mountain Pictures.
Indiewire published a trio of wonderful pieces that give advice to fledgling doc filmmakers. The first, by Eric Hynes, outlined the talk Frederick Wiseman gave at this year's Hot Docs on how to stay in the business of making movies for 50 Years. Hynes also wrote a helpful list of strategies for working with archival footage. In a similar vein, a piece by Col Spector sketched out ten common mistakes doc filmmakers make and how to avoid them.
Over at Fandor's Keyframe, Kevin B. Lee has posted the first two of four presentations from the Video Essay Summit that took place at the Independent Film Festival Boston Film Summit back in April, which was hosted at the University of Massachusetts in Boston.
The big theatrically released doc of the week was Dave LaMattina and Chad N. Walker's I AM BIG BIRD: THE CAROLL SPINNEY STORY. Our own Raphaela Neihausen and Thom Powers selected the film as their Doc of the Week on WNYC, while Sheila O'Malley passionately declares it "a warm and enthusiastic celebration of Spinney as a man and a performer" at RogerEbert.com. Neil Genzlinger also reviewed the film for the New York Times, as did Frank Scheck for The Hollywood Reporter and Ronnie Scheib in Variety. Tiller Russell's THE SEVEN FIVE also received a review from Manohla Dargis in the New York Times, while Brett Morgen's KURT COBAIN: MONTAGE OF HECK was considered by LET THE FIRE BURN filmmaker Jason Osder over at The Talkhouse.
A pair of promising documentary Kickstarter campaigns hit the ground running this past week in director Kahane Cooperman's JOE'S VIOLIN and Mujah Maraini Melehi's HAIKUS ON A PLUM TREE. Each film needs $35,000 and $40,000 respectively to cover the remaining costs of production and post-production.
The New York Times Op-Docs program posted a new short by AMERICAN PROMISE director Joe Brewster and Perri Peltz titled A CONVERSATION ABOUT GROWING UP BLACK. Another short published this past week was Jauretsi & Daniel Petruzzi's QUEST FOR CUBA: QUESTLOVE BRINGS THE FUNK TO HAVANA. And if you are looking for a feature length doc to check out, consider one of John Oliver's suggestions.
I'll leave you with a lovely think piece by Fred Wagner in The Guardian that reflects on the phenomenon of counter-documentaries and how subjects may use the non-fiction medium to strike back at those who have attacked them using the doc form.
As is customary, until next week, if you have any tips or recommendations for the Memo, please contact me via email here, or on Twitter, @Rectangular_Eye. I look forward to hearing from you!