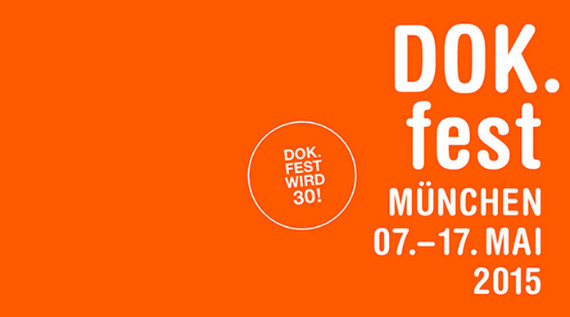 Generally speaking, all was fairly quiet on the home front as far as documentary news was concerned this past week, though that's not to say that there wasn't some exciting moving and shaking to report. This weekend marked the start of Munich's DOK.fest where films like Pawel Siczek's HALF THE TOWN and Jens Schanze's LA BUENA VIDA will screen as part of the DOK.international competition. At What (not) To Doc, Basil Tsiokos wrote an extensive overview of the offerings at this year's festival, while Giorgia Del Don pointed out the incredible number of Swiss productions included in this year's program (18!) at Cineuropa.
Just prior to the start of DOK.fest, another major European doc mainstay in the Sheffield Doc/Fest announced their 2015 line-up. Stacked with 150 films and scheduled to kick off on June 5th with Joshua Oppenheimer's THE LOOK OF SILENCE, the festival will also pay tribute to Albert Maysles, as well as feature the world premiere of director Benedikt Erlingsson's THE GREATEST SHOWS ON EARTH: A CENTURY OF FUNFAIRS, CIRCUSES AND CARNIVALS, with a score by Georg Hólm and Orri Páll Dýrason of Sigur Rós, reports Elle Leonsis of Indiewire and The Guardian's Benjamin Lee. At the BFI, Georgia Korossi posted a preview of the festival's offerings, as well as a trailer for the fest itself.
Tomorrow at 8pm, we here at Stranger Than Fiction will welcome directors Alan and Susan Raymond to the IFC Center for a screening of THE POLICE TAPES, their groundbreaking, experimental video documentary that revealed the life of a South Bronx police precinct in 1977, one of the most tumultuous years in the history of New York City. This past week in The L Magazine, Mark Asch called the film "a more emotionally involved heir to Wiseman's Direct Cinema masterwork LAW AND ORDER", while in The New Yorker, Richard Brody celebrates the filmmakers' participation in the intense situations on screen and an especially impassioned monologue by borough commander Anthony Bouza "regarding the inherent resentment of the presence of the police and the trauma and rage of poverty—that should be engraved on the halls of justice. "should be engraved on the halls of justice". What tickets still available for the screening can be found here.
---