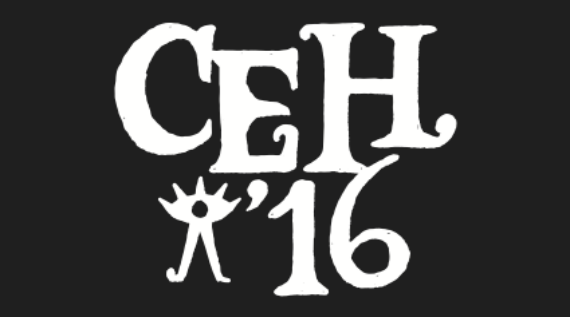 Just months after The Dissolve, a gleaming example of online film criticism, shuttered its digital doors, ESPN has pulled the plug on Grantland, its own well respected outlet for cultural commentary that has been a great supporter of documentary film, going so far as to sponsor a series of shorts by Errol Morris and beyond. In a statement released Friday, ESPN wrote, "Effective immediately we are suspending the publication of Grantland. After careful consideration, we have decided to direct our time and energy going forward to projects that we believe will have a broader and more significant impact across our enterprise." Both the public and the media has responded in a fit of critical outrage, with The Huffington Post going so far as to run a piece by Justin Block that leads with the headline, "ESPN Closing Grantland Is The Dumbest 'Smart' Business Decision."
Reacting to the news, Chris Cillizza of The Washington Post wrote on why Grantland mattered to journalism, while Laura Wagner collected the backlash from social media for NPR. Writing for New Republic, Alex Shephard and Mark Krotov wrote an in-depth eulogy for the beloved outlet, complimenting a similar autopsy Jack Dickey at Time that looks at "Why Grantland Couldn't Outlast Bill Simmons' Exit From ESPN." Richard Sandomir of The New York Times, David Sims of The Atlantic and Julia Greenberg for Wired each reflected on Grantland's sudden closure as well.
On the bright side of things, Stranger Than Fiction continues tomorrow at the IFC Center with Johanna Hamilton's illegal surveillance doc, 1971. Hamilton, along with the film's subject, Betty Medsger, and special guest, filmmaker Laura Poitras will be on hand for a post-screening Q&A! Details on the film and tickets can be found here.
Wednesday saw Cinema Eye Honors announce this year's Unforgettables list, which includes "popular icons Amy Winehouse (AMY) and Iris Apfel (IRIS), inspiring, courageous figures like Brenda Myers-Powell (DREAMCATCHER) and Adi Rukun (THE LOOK OF SILENCE), and a number of subjects who've become widely known through their appearances, including the six Angulo Brothers from THE WOLFPACK." Karen Brill of indieWIRE, Variety's Dave McNary and Realscreen's Manori Ravindran each covered the announcement.
Despite gearing up for DOC NYC as the festival's Director of Programming, Basil Tsiokos previewed the non-fiction offerings at the Czech Republic's Jihlava International Documentary Film Festival at What (not) To Doc. Writing for Film Comment, Eric Hynes published a feature on Wind-Up Fest (formally the Williamstown Film Festival) and "The Varieties of Nonfiction Experience." And for those located in Washington DC, you'll be pleased to hear that AFI Docs has revealed that they will now be programming a year round non-fiction series in addition to their annual festival celebration of cinematic non-fiction. Variety's Dave McNary reports that Michael Moore's WHERE TO INVADE NEXT will be the film in the ongoing series.
Two filmmakers recently selected as DOC NYC Visionaries Tribute honorees made the news this week. Kim Longinotto, who also was just honored with the Grierson Award, was featured in The Guardian by Maggie Brown, while Kirk Semple wrote a pair of pieces highlighting the lengthy career of Frederick Wiseman, whose latest film IN JACKSON HEIGHTS will open at the Film Forum on Wednesday.
Raphaela Neihausen and Thom Powers selected Chad Gracia's THE RUSSIAN WOODPECKER as WNYC's Documentary of the Week. The film screened earlier this season as part of Stranger Than Fiction.
Alexandra Shiva's HOW TO DANCE IN OHIO airs tonight on HBO and received a pair of revealing features thanks to The New York Times' Neil Genzlinger and The Washington Post's Hank Stuever. Another film going the non-theatrical route is Paul Thomas Anderson's JUNUN, which is currently streaming exclusively on MUBI and was written about at length by Ignatiy Vishnevetsky at MUBI's Notebook.
Despite the deluge of non-fiction films flooding theaters at the moment, no single film pulled ahead of the back in terms of coverage this week. Instead, we've seen Martin Tsai's review of THE CREEPING GARDEN in The Los Angeles Times, Christopher Campbell's investigation of MY LOVE, DON'T CROSS THAT RIVER at Nonfics, Jonathan Romney's review of DO I SOUND GAY? in The Guardian, John Anderson's thoughts on SEMBENE! at indieWIRE, Matt Zoller Seitz's review of INDIA'S DAUGHTER for RogerEbert.com and Dennis Harvey's piece on THE MESSENGER at Variety. At The Los Angeles Times, Katie Walsh also reflected on CODEGIRL, while Variety's Jay Weissberg covered THE EVENT, Variety's John Hopewell wrote on KINGS OF NOWHERE and at Little White Lies, David Jenkins reviewed FRESH DRESSED. The only film receiving attention from multiple sources was Abigail Disney's THE ARMOR OF LIGHT, which Kristen Page-Kirby featured in The Washington Post and Glenn Kenny reviewed for RogerEbert.com, while Amy Kaufman spoke with Disney about the film for The Los Angeles Times.
In regards to doc development, The Guardian is planning to host a Masterclass with Charlie Phillips, head of documentaries at The Guardian, on how to develop your idea into a documentary. The event is scheduled to take place January 13th at The Guardian in London. If you'd like to attend, details on how to sign up can be found here. Domestically, in the wake of Albert Maysles passing, the Maysles Documentary Center in New York City has struggled to maintain its funding and is currently seeking monetary support for the Albert Maysles Memorial Fund, which is used to for free programming and scholarships. And lastly, Realscreen's Kevin Ritchie reports that "U.S. regulators have renewed and expanded the law that allows documentary filmmakers to break digital locks and use copyrighted material for criticism and commentary," specifically effecting the use of Blu-ray material.
I'll wrap up this week with a pair of new doc shorts found online. Field of Vision published PEACE IN THE VALLEY by Michael PalmieriDonal Mosher, while Op-Docs posted Abigail E. Disney and Kathleen Hughes' WOULD JESUS WEAR A SIDEARM?, complimenting the theatrical release of THE ARMOR OF LIGHT. Until next week, if you have any tips or recommendations for the Memo, please contact me via email here, or on Twitter, @Rectangular_Eye. I look forward to hearing from you!