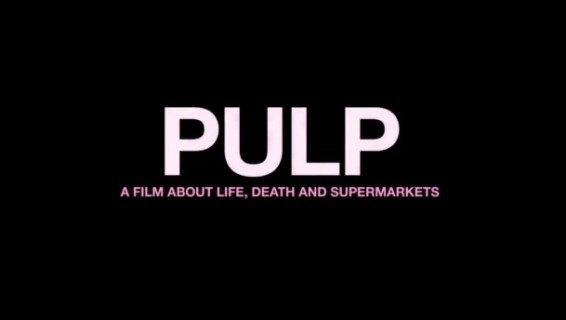 This week the Sheffield Doc/Fest kicked off in England. At Nonfics.com, Christopher Campbell shared a recap of his first day at the festival. Writing at his What (Not) to Doc blog, Basil Tsiokos provided an overview of the festival, while Tim Isaac took a look at the festivals Queer Screen strand for The Big Gay Picture show. And Alexandra Zeevalkink provided a guide to navigating the festival in a post for The Knowledge.
Writing for the POV blog, Tom Roston reviewed the documentary series from director Agnes Varda FROM HERE TO THERE. In a piece for Film Comment, Fernando F. Croce did the same.
Back at Nonfics.com, Christopher Campbell published a well-researched list of the top 100 docs available for streaming on Netflix.
This week Stranger Than Fiction is hosting a screening of the film THE LAST MOGUL: THE LIFE AND TIMES OF LEW WASSERMAN from director Barry Avrich on Tuesday, June 10 at 8 p.m. at the IFC Center in Manhattan. The film takes a look at the life of Hollywood agent Lew Wasserman. Following the screening, Avrich will be in attendance for a Q&A. For more information, or to purchase tickets, please go here.
Writing for the San Francisco Chronicle, G. Allen Johnson culled four top picks from the San Francisco Documentary Festival.
At the Huffington Post, Kate Kelly reported on the new documentary on black filmmaker Oscar Micheaux.
Adam Schartoff released his latest Filmwax podcast, this one containing an interview with CITIZEN KOCH filmmakers Carl Deal and Tia Lessin. Filmwax also has a new website, www.filmwaxradio.com.
Canada's POV Magazine has a portion of the content from its summer issue up on its website, which can be found here.
At Realscreen, Manori Ravindran reported that indie production firm Bonne Pioche had launched an international doc distro branch called Lucky You.
In a piece for the New York Times, Tom Roston tells the backstory of the doc THE CASE AGAINST 8.
The PBS show POV's call for entries is still open, with a deadline of Monday, June 30. For more information please go here. POV is also hosting a doc chat about how to get your film on public television with Vice President of Programming and Production Chris White on Tuesday, June 10 from 1 p.m. – 2 p.m. on Google+. For details please go here.
At the DocGeeks blog, Alexandra Zeevalkink reported that DocHouse planned to open the first theater dedicated to docs in London.
In another piece for the POV blog, Tom Roston wrote about the new doc from Sebastian Junger, KORENGAL, a companion piece of sorts to RESTREPO.
Writing for Sight and Sound Magazine's website, filmmaker Robert Greene took on the new film descriptor "hybrid" (he's not a fan), and its relationship to docs.
Katherine Brooks of the Huffington Post made a list of 10 films worth watching at this year's Human Rights Watch Festival.
Over at MIT's Open Doc Lab, Sean Flynn spoke with Theo Rigby on the making of his interactive doc IMMIGRANT NATION.
At the Kartemquin website, Tim Horsburgh reported that Magnolia Pictures has sold U.K. rights for the new Steve James film on Roger Ebert, LIFE ITSELF, to Dogwoof, along with the details other deals. Dogwoof also had a post on its site on the deal.
The European Documentary Network issued a statement in support of Bulgarian documentary filmmakers Mina Mileva and Vesela Kazakova, who reportedly have been harassed by both individuals and institutions for the doc work.
In a piece for The Independent, Ian Burrell considered the influence of money from "do-gooder" institutions on documentary practices.
Writing for HeyUGuys.co.uk, Cai Ross wrote a list of 10 docs that changed the world.
Paula Bernstein of Indiewire made a note of nine films available for streaming in honor of Gay Pride month.
At the International Documentary Association (IDA) website, Lisa Hasko mediated crowdsourced questions for National Endowment for the Humanities Senior Program Officer, Jeff Hardwick, about NEH funding opportunities.
Back at What (Not) to Doc, Basil Tsiokos shared an overview of Encounters: South African Documentary Film Festival.
At the POV blog, Emma Dessau interviewed New York Times video journalist Kassie Bracken about her project THE NIPPLE ARTIST.
Finally, back at the IDA site, Laura Almo had coverage of the Los Angeles iteration of the POV Hackathon, which took place in mid-May.
That does it for this week. Please send any tips or recommendations for the Memo via e-mail here, or by Twitter to @GuerrillaFace. Thanks and have a great week!