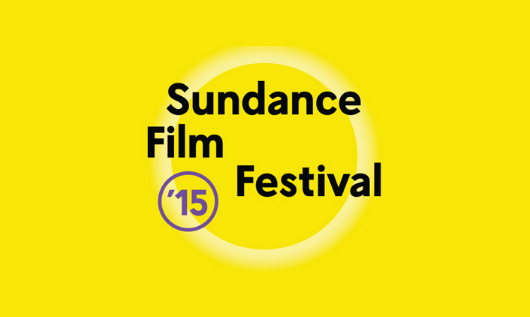 Now that Sundance is in full swing, it is near impossible to keep up with every single relevant publication of the week. That said, here we go none-the-less, but before I get to all the news coming out of Park City, there were a few interesting stories that came out this week that looked back, including a great piece at The Talk House by Jeff Reichert, director of REMOTE AREA MEDICAL, on the most overlooked docs of 2014, while, writing for NonFics, Christopher Campbell reflected on what he considers the top ten best Sundance documentaries of all time. For The Guardian, Guy Lodge considered the possibilities of what docs could take home an Oscar next month, while David Bloom over at Deadline reported that the recently Oscar nominated LAST DAYS IN VIETNAM would be available to stream for free at PBS from Feb. 5 to Feb. 7. Bridging the gap between last year and the here and now, Tom Roston wrote a piece for the POV Blog that highlighted a few overlooked films of 2014, as well as a handful of docs making their premiere at Sundance this week.
Among the many other thorough previews of the many films making their way into the world via a Park City premiere were David Fear and Phoebe Reilly's top 25 most anticipated Sundance films for Rolling Stone, Kate Aurthur & Adam B. Vary's comparable piece for Buzzfeed, and a list of the 15 best black films at Sundance by Julie Walker for The Root – each touching on the fact that docs are making an ever-increasing imprint on the visibility of the massive American fest. At Variety, Addie Morfoot previewed the many docs profiling a variety of famous folks, while at What (not) To Doc, Basil Tsiokos concluded his massive profiling of every non-fiction film at Sundance, as well as a quick preview of others making their debut at the parallel running Slamdance. Our own Thom Powers also listed his personal docs not to be missed right here at Stranger Than Fiction.
One of the things that sets Sundance apart from other domestic fests is its feroscious sink or swim massive market place, as evidenced by a variety of reports on the issue this week, such as Gregg Goldstein's look at documentary distro prospects for Variety or Brian Stelter's article on how digital distribution is shaking up the Sundance marketplace at CNN Money. Also, let's not forget Anya Jaremko-Greenwold's filmmakers' guide to the distributors at Sundance at Indiewire, nor in the same vein (though not directly Sundance related), Meredith Miller's filmmakers' guide to non-theatrical and educational rights, also at Indiewire, and Cynthia Close's write-up of the new edition of the doc-makers' resource, 'Clearance & Copyright', at IDA. Writing new distro deals for Realscreen, Michael Speier reports that Vimeo and Indiegogo have entered a distribution partnership, while CNN is launching its own short form documentary strand.
Anyone who's ridden around on the Park City buses knows that Sundance is a wonderful place to spark conversations on cinema. As the fest is now underway, plenty of conversations have already taken place. Check out Manori Ravindran's conversation with Sundance senior programmer David Courier on the mild seachange of doc styles this year over at Realscreen for starters, or Michael Speier's wrap-up of a live conversation on the implications of cinematic journalism between Alex Gibney, Marc Silver and Laura Poitras that took place over the weekend. Kim Masters of The Hollywood Reporter also spoke with Gibney, this time about his new film GOING CLEAR: SCIENTOLOGY, HOLLYWOOD AND THE PRISON OF BELIEF. With the premiere of THE HUNTING GROUND occurring over the weekend, Speier also interviewed director Kirby Dick and producer Amy Ziering, while Katie Van Syckle of Vulture interviewed a subject from the film, New York senator Kirsten Gillibrand.
The environmental thriller RACING EXTINCTION was another film that made a splash this weekend, sparking a pair of conversations with director Louis Psihoyos, one with Jeremy Kinser with Sundance itself, the other with Kevin Ritchie at Realscreen. Other great conversations of he week include, Nigel M. Smith's interview with the director of THE WOLFPACK, Crystal Moselle, Samuel Fragoso's discussion with THE ROYAL ROAD director, Jenni Olsen at Fandor, Brent Lang's chatty profiling of producer Geralyn Dreyfous, who managed to have 10 of his documentary projected accepted to Sundance this year, found at Variety, and a pair of conversations conducted by Paula Bernstein of Indiewire, one with Dan Cogan, executive director and co-founder of the Impact Partners, and the other with co-directors of BEST OF ENEMIES, Morgan Neville and Robert Gordon.
As should be expected, reviews have also begun to flood blogs and social media like. Among them are a pair of reviews from Scott Foundas of Variety of the new Ross Bros. feature, WESTERN and Liz Garbus' latest, WHAT HAPPENED, MISS SIMONE?. Amanda Yam of IONCINEMA also reviewed the new Garbus doc, as did Andrew Hampp for Billboard and Leslie Felperin for The Hollywood Reporter. Felperin also reviewed DREAMCATCHER. For the Wall Street Journal, Ben Fritz reviewed THE HUNTING GROUND, while both Alex Billington of First Showing and Eric Kohn of Indiewire did the same. Brooks Barnes of The New York Times and Steven Zeitchik of the LA Times both wrote pieces on THE WOLFPACK. For The Guardian, Jordan Hoffman reviewed BEST OF ENEMIES, for Indiewire, An Banh reviewed CHUCK NORRIS VS COMMUNISM, and Sterlin Johnson, also for Indiewire reviewed HOW TO CHANGE THE WORLD. FINDERS KEEPERS found a pair of reviews from Christopher Campbell at NonFics and Peter Sciretta at /Film. And finally, I reviewed a pair of films for IONCINEMA, THE ROYAL ROAD and THE RUSSIAN WOODPECKER.
Anticipating the premiere of their Sundance primed doc THE BLACK PANTHERS: VANGUARD OF THE REVOLUTION, director Stanley Nelson and producer Laurens Grant released a short, BLACK PANTHERS REVISITED, as part of The New York Times' Op-Docs project.
In non-Sundance related news, it was reported by various sources that Martin Scorsese's long gestating, HBO backed Bill Clinton documentary has been shelved due to disagreements about control. Amy Chozick and Michael Cieply of The New York Times, Josh Rottenberg of the LA Times, and Daniel Kreps of Rolling Stone all reported on the catastrophe.
This past weekend also saw the theatrical release Gabe Polsky's entertaining Russian hockey history doc, RED ARMY, garnering reviews from Erik McClanahan of Indiewire, Ben Reiter of Sports Illustrated, and Ed Sherman of the Chicago Tribune. While, in anticipation of the domestic theatrical release of Joshua Oppenheimer's THE LOOK OF SILENCE, the film received a rare Indonesian review in English, from Ash Grounsell at JJK Magazine.
Looking to the coming week, the 16th annual Realscreen Summit begins tomorrow in Washington DC and runs through Friday. AJ Marechal reports on the event for Variety, while various staff at Realscreen have done the same.
And don't forget, the Stranger Than Fiction Winter '15 season begins next Tuesday, February 3rd, with Robin Blotnick and Rachel Lears' THE HAND THAT FEEDS. You can purchase individual tickets here or pick up a season pass here for to glean some additional benefits!
As always, if you have any tips or recommendations for the Memo, please contact me via email here, or on Twitter, @Rectangular_Eye. I look forward to hearing from you!