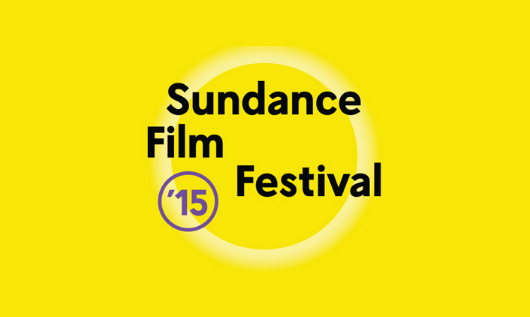 Now that Sundance is in full swing, it is near impossible to keep up with every single relevant publication of the week. That said, here we go none-the-less, but before I get to all the news coming out of Park City, there were a few interesting stories that came out this week that looked back, including a great piece at The Talk House by Jeff Reichert, director of REMOTE AREA MEDICAL, on the most overlooked docs of 2014, while, writing for NonFics, Christopher Campbell reflected on what he considers the top ten best Sundance documentaries of all time. For The Guardian, Guy Lodge considered the possibilities of what docs could take home an Oscar next month, while David Bloom over at Deadline reported that the recently Oscar nominated LAST DAYS IN VIETNAM would be available to stream for free at PBS from Feb. 5 to Feb. 7. Bridging the gap between last year and the here and now, Tom Roston wrote a piece for the POV Blog that highlighted a few overlooked films of 2014, as well as a handful of docs making their premiere at Sundance this week.
Among the many other thorough previews of the many films making their way into the world via a Park City premiere were David Fear and Phoebe Reilly's top 25 most anticipated Sundance films for Rolling Stone, Kate Aurthur & Adam B. Vary's comparable piece for Buzzfeed, and a list of the 15 best black films at Sundance by Julie Walker for The Root – each touching on the fact that docs are making an ever-increasing imprint on the visibility of the massive American fest. At Variety, Addie Morfoot previewed the many docs profiling a variety of famous folks, while at What (not) To Doc, Basil Tsiokos concluded his massive profiling of every non-fiction film at Sundance, as well as a quick preview of others making their debut at the parallel running Slamdance. Our own Thom Powers also listed his personal docs not to be missed right here at Stranger Than Fiction.
One of the things that sets Sundance apart from other domestic fests is its feroscious sink or swim massive market place, as evidenced by a variety of reports on the issue this week, such as Gregg Goldstein's look at documentary distro prospects for Variety or Brian Stelter's article on how digital distribution is shaking up the Sundance marketplace at CNN Money. Also, let's not forget Anya Jaremko-Greenwold's filmmakers' guide to the distributors at Sundance at Indiewire, nor in the same vein (though not directly Sundance related), Meredith Miller's filmmakers' guide to non-theatrical and educational rights, also at Indiewire, and Cynthia Close's write-up of the new edition of the doc-makers' resource, 'Clearance & Copyright', at IDA. Writing new distro deals for Realscreen, Michael Speier reports that Vimeo and Indiegogo have entered a distribution partnership, while CNN is launching its own short form documentary strand.
---