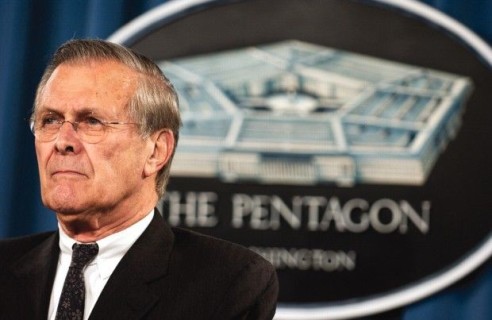 This week the big news was the announcement of the doc films to be featured at the Toronto International Film Festival this year. Coverage of the news came from all corners of the web. Jennie Punter of Variety had the news, as did Nick Dawson of Filmmaker Magazine. Adam Benzine wrote up the lineup for Realscreen, and later rounded up some trailers of the films screening in Toronto. Jordan M. Smith covered the news for Ion Cinema, while Nigel M. Smith did the same for Indiewire. Etan Vlessing wrote up the announcement for The Hollywood Reporter. STF's Thom Powers also spoke with David Poland of Movie City News in his capacity as TIFF doc programmer.
Penny Lane's OUR NIXON hit CNN this week, marking the first documentary to be screened under its CNN Films banner. Alison Willmore reviewed the film for Indiewire, while her colleague Sam Adams wondered if critics held the film to a different standard because it aired on television. David Teich of Indiewood/Hollywoodn't also interviewed Lane.
In distro news, Kartemquin Films announced that Kino Lorber had acquired US rights for the upcoming THE TRIALS OF MUHAMMAD ALI from director Bill Siegel. Realscreen's Adam Benzine reported that Sundance Selects had snagged U.S. rights for FINDING VIVIAN MAIER from directors John Maloof and Charlie Siskel. Benzine also had the news that Sony Picture Classics had gained worldwide rights for the film TIM'S VERMEER directed by one-name magician Teller. (Dave Itzkoff of the New York Times also reported on the film this week.) Benzine also reported that CNN Films had acquired SOLE SURVIVOR by director Kyle Dickens to be aired in 2014.
CNN also made news this week when it announced it's fall documentary lineup. Alison Willmore reported the news for Indiewire.
The Grierson Trust this week released the films making the short list for its British Documentary Awards, with Kelly Anderson of Realscreen reporting the news. Alexandra Zeevalkink also covered the news for the DocGeeks blog.
POV concluded it's fourth Hackathon last week, and filmmaker Amanda Wilder shared a report on her experience with Filmmaker Magazine. POV also posted working prototypes of the projects the Hackathon yielded, which can be found here.
A reminder that the Camden International Film Festival is still seeking submissions for both its New York Times Op-Docs Pitch event, as well as its Points North Pitch. You can find details on both programs at the CIFF website here.
Back at Ion Cinema, Jordan M. Smith turned out a list of his 16 must see docs of 2013 thus far.
At Filmmaker Magazine, Brandon Harris interviewed filmmaker Havana Marking about her new film SMASH AND GRAB: THE STORY OF THE PINK PANTHERS.
Writing for The Dissolve website, Sam Adams covered some of Les Blank's films available on Hulu Plus. Adams also penned a second piece about the films of Adam Curtis and their availability online.
Christopher Campbell penned a piece for the Film School Rejects blog, delivering a well-reasoned argument that Ross McElwee staple Charleen Swansea might be the greatest documentary subject of all time. Anthony Kaufman's weekly Docutopia post was also McElwee related, considering the filmmaker's corpus of work.
At the POV blog, Tom Roston talked about the film NEUROTYPICAL and anti-vaccine "activist" Jenny McCarthy's recent appointment as a host of The View.
At Indiewire, Jason Guerraiso delved into some of the perils of filmmakers hitching their wagons to shadier film festivals.
Chris Gilmore reviewed 20 FEET FROM STARDOM for Canada's POV Magazine, while Cristina Radish spoke with director Morgan Neville in an interview for Collider.
Basil Tsiokos of the What (Not) to Doc blog provided a doc overview of the recently concluded Traverse City Film Festival.
Jim Hession, the Karen Schmeer Editing Fellow for 2013, filed a report on his experience at the Sundance Documentary Edit and Story Lab for the fellowship's website.
Finally, Jess Linington posted a piece on interactive docs and the future of journalism at the i-Docs website.
That's it for this week. Remember to send tips or suggestions for the Memo via Twitter to @GuerrillaFace, or via email here. Have a great week all.