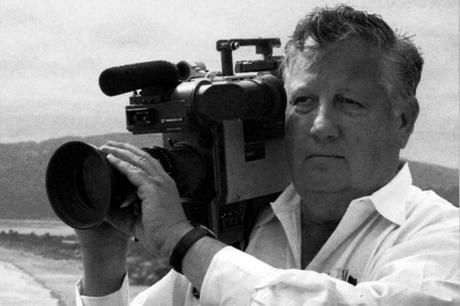 This week saw the loss of Robert Drew, widely credited as one of the major creative forces behind the creation of the American Cinema Verite movement. At the New York Times, Bruce Weber penned an obituary of Drew; the Times also published an obit from the Associated Press. A statement from Drew's family was released on the the International Documentary Association (IDA) website. Drew was also remembered by Richard Brody of the New Yorker, while Adam Benzine of Realscreen penned his own obit. At Fandor, a 2003 interview of Drew conducted by John Marlow was republished, while Filmmaker Magazine's Vadim Rizov wrote about him. Film First shared some advice from Drew that was included in the book "Tell Me Something." A 2001 piece from Drew about storytelling published by Nieman Reports also made the social media rounds.
Filmmaker Harun Farocki also passed away this week, with Alexander Forbes of Artnet marking the news. David Hudson of Fandor also remembered Farocki, while Margalit Fox wrote an obit at the New York Times.
The Toronto International Film Festival announced its doc lineup this week. At Indiewire, Anne Thompson provided a quick overview of the festival. Sarah Salovaraa of Indiewire fame was also able to provide a roundup of new additions to the festival.
---