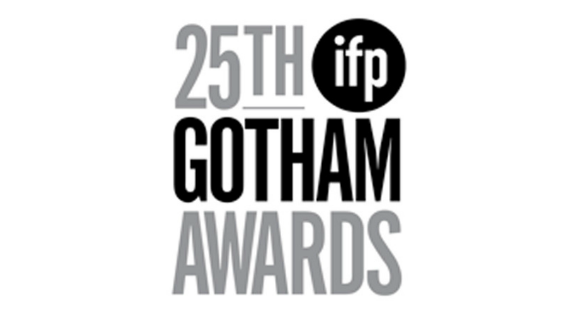 Bright and early Thursday morning Deadline's Anthony D'Alessandro, Variety's Gordon Cox and The Hollywood Reporter's Hilary Lewis each broke the news that the Gotham Independent Film Awards had named their 2015 nominees, including APPROACHING THE ELEPHANT, CARTEL LAND, HEART OF A DOG, LISTEN TO ME MARLON and THE LOOK OF SILENCE. The following day, the Academy of Motion Picture Arts and Sciences announced the full list of 124 contenders in the Oscar race for Best Documentary Feature, as reported by Steve Pond at The Wrap, indieWIRE's Zack Sharf and Dave McNary for Variety. And while we're still quite a ways away from the event scheduled on June 9th, Realscreen reports that submissions for the 2016 Realscreen Awards are now open.
With the 13th edition of DocLisboa having begun late last week, Cineuropa's Vitor Pinto previewed the Portuguese productions on offer, as Basil Tsiokos wrote up an overview of the fest at What (not) To Doc. Tsiokos also previewed the docs on offer at The American Museum of Natural History's Margaret Mead Film Festival and NYC's NewFest. At MUBI's Notebook, Boris Nelepo reflected on the career of the Serbian filmmaker Želimir Žilnik, who is receiving first complete international retrospective as part of DocLisboa. As IDFA draws near, indieWIRE's Tambay A. Obenson took the time to highlight a trio of films of African diaspora, while Jorn Rossing Jensen reported on the many Norwegian productions that will be making their way to Amsterdam for Cineuropa.
The Montreal International Documentary Festival revealed the programming schedule for their annual industry conference, Doc Circuit Montréal (DCM) reports Daniele Alcinii of Realscreen. Likewise, Cineuropa's Vladan Petkovic covered the Jihlava International Documentary Film Festival's announcement of the program for its Inspiration Forum, "a platform intended to facilitate the search for new themes and their interpretations." Scheduled speakers include Julian Assange (via Skype) and Maria Alyokhina (Masha) of Pussy Riot.
This week Stranger Than Fiction continues with a special screening of AN OMAR BROADWAY FILM, showing prison life through the eyes of the prisoners – the violence, the boredom, what everyone inside the prison, both inmates and guards, do to survive. The film's director, Douglas Tirola, will be in attendance for a post-screening Q&A. Tickets are still available here.
---