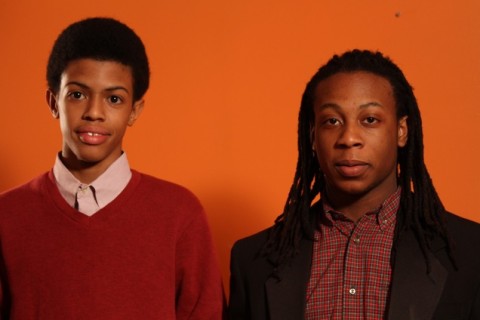 The Full Frame Documentary Film Festival in Durham, North Carolina, concluded this weekend, with Glenn McDonald of the Raleigh News and Observer reporting that the grand jury award for best doc feature going to AMERICAN PROMISE by Michele Stephenson and Joe Brewster. Prior to the festival's start, Basil Tsiokos wrote up an overview for his What (Not) to Doc bog, as did McDonald for the News and Observer. Writing for Film School Rejects, Christopher Campbell reviewed A.K.A. DOC POMUS, as well as MEDORA. And the Tribeca Film Institute published a list of five influences on Marco Williams, the director behind the film THE UNDOCUMENTED, which premiered in Durham.
This week the film community lost two valued members in film critic Roger Ebert and director Les Blank. Writing for the New York Times, Bruce Weber had an obituary for Blank, who had bladder cancer. Phil Gallo of Billboard also had an obit for Blank. You can find an interview with Blank from 2007 conducted by David Tamés for The Independent magazine.
At Realscreen, Adam Benzine penned an obit for Roger Ebert, as did Douglas Martin of the New York Times. Borys Kit of The Hollywood Reporter wrote that Steve James planned to finish his in-progress doc biopic on the highly regarded Ebert, as did Nick Venable of CinemaBlend.
---