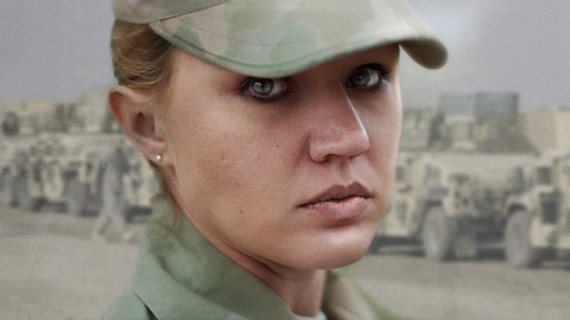 This week the news and documentary Emmy awards were announced. Craig Phillips of the Independent Lens blog noted that its show took home three Emmys, while POV garnered one, according to its website. Writing for Realscreen, Kevin Ritchie also covered the awards, as did Esther Zuckerman of Entertainment Weekly.
The Camden International Film Festival named the winners of its awards, with the Harrell Award for Best Documentary Feature going to VIRUNGA from director Orlando von Einsiedel. Zach Sharf of Indiewire also had coverage of the awards. Also for Indiewire, Eric Hynes covered a panel discussion among film programmers held at CIFF, while Sam Adams wrote up a CIFF master class from director Marshall Curry.
Over at The Atlantic, Andrew F. March wrote a piece on whether the recent Vice doc on ISIS violated U.S. laws forbidding the support of terrorist organizations.
This week Stranger Than Fiction is hosting a screening of 65 REVISITED, a film by Chris Hegedus, D.A. Pennebaker and David Dawkins that pulls together unused footage from the Bob Dylan doc DON'T LOOK BACK. The film is screening with the short SHAKE – OTIS AT MONTEREY on Tuesday, October 7 at 8 p.m. at the IFC Center in Manhattan and will feature a Q&A with special guests following the film. For more information or to purchase tickets please go here.
In distro news, Indiewire's Shadow and Act blog reported that Third World Newsreel had acquired educational release rights for the film DEPORTED from directors Rachele Magloire and Chantal Regnault.
Also at Indiewire, Jamez Berclaz-Lewis culled eight tips from a recent master class from Frederick Wiseman at the Zurich Film Festival.
The documentary forum The D-Word spent last week covering the Getting Real documentary conference. You can check out their coverage here (registration required).
At Realscreen, Adam Benzine talked with Joshua Oppenheimer about his new film THE LOOK OF SILENCE. And in a blog post for POV, Karen Schmeer Editing Fellow Colin Nusbaum spoke with THE ACT OF KILLING EDITOR Niels Pagh Andersen about his work.
Patricia Aufderheide of The Center for Media & Social Impact wrote a blog post on new research released regarding the use of the fair use doctrine by documentarians. Manori Ravindran of Realscreen also covered the release of the research. Also at CMSI, Stephanie Brown wrote a post on the results of a study looking at diversity in both creators and subjects of documentary. Jake Folsom of Indiewire also covered the report's release.
Also at Realscreen, Manori Ravindran wrote on the new SCHOOL PROJECT web series from five Chicago-based production companies that's set to look at the problems plaguing the Chicago school system.
At The Guardian, Tara Conlen wrote on the controversy surrounding the U.K. broadcast of the film THE PAEDOPHILE HUNTER.
The POV blog republished an interview conducted by Hal Siegel with three producers from interactive production company Upian that covered interactive documentaries.
Indiewire also republished the Getting Real doc conference keynote address from filmmaker Dawn Porter, who spoke on the importance of diversity of voice.
Back at the POV blog, Brian Chirls wrote a series of posts on the state of web video. You can find part 1 here, part 2 here, part 3 here and part 4 here.
The International Documentary Association named several honorees this week. At Indiewire, Jake Folsom covered the news, while Oliver Gettell did the same for the Los Angeles Times and Greg Kilday for The Hollywood Reporter.
Also at Indiewire, Anthony Kaufman wrote on the tough marketing problems faced by the well-regarded film THE OVERNIGHTERS from director Jesse Moss.
At Nonfics.com, Christopher Campbell shared a list of the best 100 docs available to stream on Netflix in October. Also at Nonfics.com, Daniel Walber reviewed New York Film Festival film SILVERED WATER, SYRIA SELF-PORTRAIT. Christopher Campbell also turned out a list of the top docs available on video-on-demand and other home-focused platforms this month.
In a post at the CSMI site, Patricia Aufderheide wrote on some of the problems faced by filmmakers taking on dangerous doc subjects.
In a piece for Indiewire, Casey Cipriani covered a talk delivered by filmmaker Terence Nance on creating "film" content for the web.
At Fandor, Calum Marsh examined some of the work of filmmaker Jessica Oreck
Writing for The Wrap, Jerome Courshon wrote something on how to secure the best possible distro deal for yourself.
In a separate piece at Indiewire, Casey Cipriani covered a discussion from the Trinidad and Tobago Film Festival on securing a good deal.
Bryce J. Renninger of Indiewire had a piece this week on the safety of drones being used for surveillance purposes.
Also at Indiewire Tambay A. Obensen wrote about a new $150,000 development fund from the National Black Consortium that was designed to help media makers of color.
Back at Realscreen, Manori Ravindran got an opportunity to sit down and speak with Frederick Wiseman.
This week the Freep Film Festival posted another podcast, this one focusing on two music docs.
Writing for The Wrap, Steve Pond wrote on the recent success of "feel-good" docs in Oscar races.
In a post at Nofilmschool.com, Oakley Anderson-Moore shared a pretty hefty list of grants available to students this fall.
Also at Nofilmschool.com, Oakley Anderson-Moore wrote another piece covering the release of the new Docurama app.
At the Jakarta Post, Jess Melvin covered the shock of watching THE LOOK OF SILENCE.
Writing for Slant Magazine, Michael Pattison wrote on some of the films–among them docs–that had moved him at this year's Locarno Film Festival.
Please send any tips or recommendations for the Memo via email here, or by Twitter to @GuerrillaFace. Have a great week all.