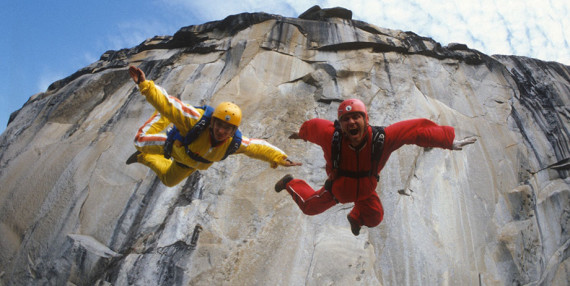 This week TIFF dominated documentary news. Scott Feinberg of The Hollywood Reporter wrote on the screening of THE LOOK OF SILENCE, director Joshua Oppenheimer's follow up to THE ACT OF KILLING. Manori Ravindran of Realscreen had the news that Cinephil had inked a number of international distro deals for the film. And Variety shared a video interview with Oppenheimer. Director Michael Moore made waves by issuing a documentary filmmaker manifesto in a keynote speech that Indiewire reprinted in its entirety. Sam Adams also interviewed Moore in a piece for Biography. Indiewire's Paula Bernstein reported that CNN Films and Magnolia Pictures had partnered to acquire SUNSHINE SUPERMAN from director Maria Strauch. The Hot Docs festival also used TIFF as a launching pad for its new report on learning from documentary audiences; Kevin Ritchie of Realscreen reported on its release.
Realscreen provided an astounding amount of coverage of the festival. Adam Benzine reported on Martin Scorsese's Q&A following the screening of his documentary THE 50 YEAR ARGUMENT at TIFF. Nick Krewen spoke with THE PRICE WE PAY filmmaker Harold Crooks about his new film. Kevin Ritchie talked to Steven Markovitz, uncovering five tips for finding a coproduction partner. Manori Ravindran covered a panel talk from Marc Schiller of Bond Strategy and Influence. Kevin Ritchie covered the screening of the new Nick Broomfield film TALES OF THE GRIM SLEEPER. Adam Benzine also reported that HBO had purchased U.S. television rights for Broomfield's film. Manori Ravindran spoke with directors Amer Shomali and Paul Cowan about their film THE WANTED 18. At Indiewire's Thompson on Hollywood blog, John Anderson listed the best docs at the festival with about three days left.
Stranger Than Fiction announced its lineup this week, with the coming fall season dedicated to the works of filmmakers Chris Hegedus and D.A. Pennebaker. "This is the first time STF has ever devoted a full season to one filmmaking team," said Artistic Director Thom Powers. "It spans over 50 years of time and traces the history of modern American documentary making." The season officially kicks off on Sept 23 with TOWN BLOODY HALL (1979), the first collaboration between Pennebaker and Hegedus, about a raucous debate over women's liberation moderated by Norman Mailer with Germaine Greer. For more information on the season, or to purchase tickets, please go here. Also, a reminder that Stranger Than Fiction will feature a pre-season special screening of the film BRONX OBAMA by filmmaker Ryan Murdock about a Barack Obama impersonator living in the Bronx on Thursday, Sept. 18 at 8 p.m. at the IFC Center in Manhattan. For more information or to purchase tickets please go here.
A special note this week that Ameena Matthews, one of the subjects from the film THE INTERRUPTERS, was recently diagnosed with bone marrow cancer. Matthews desperately needs an immediate bone marrow transplant. A community of friends has established a crowdfunding page to help Matthews, who lacks insurance, to pay for her lifesaving treatment. You can find out more about the campaign and donate here.
---