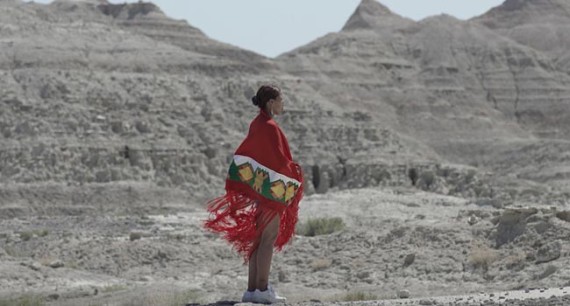 The Museum of Modern Art's Documentary Fortnight program began on Friday. Writing at his What (Not) to Doc blog, Basil Tsiokos provided an overview of the program. At Twitch, Christopher Bourne wrote up some capsule reviews for some Doc Fortnight films.
Ben Beaumont-Thomas of the Guardian reported on THE ACT OF KILLING's win at the British Academy of Film and Television Arts (BAFTA) for best documentary. Writing for Filmmaker Magazine, Scott Macaulay reported that director Joshua Oppenheimer's speech appeared to have been edited to eliminate criticism of the British and U.S. governments in a video posted by the BAFTAs.
In an open letter posted on Facebook, filmmaker Dawn Porter criticized the decision by Washington, D.C., PBS station WETA not to air her film SPIES OF MISSISSIPPI on Monday, Feb. 10 at 10 p.m. Peter Hart of the Fairness and Accuracy in Reporting (FAIR) blog had additional reporting on the incident.
This week Stranger Than Fiction is hosting a screening of the classic D.A. Pennebaker film MONTEREY POP at the IFC Center in Manhattan on Tuesday, February 18 at 8 p.m. The film immortalized the now-famous Monterey International Pop Festival held in the summer of 1967. Following the screening D.A. Pennebaker will be in attendance, along with a number of crew members on the film, including Albert Maysles. For more information or to buy tickets please go here.
---