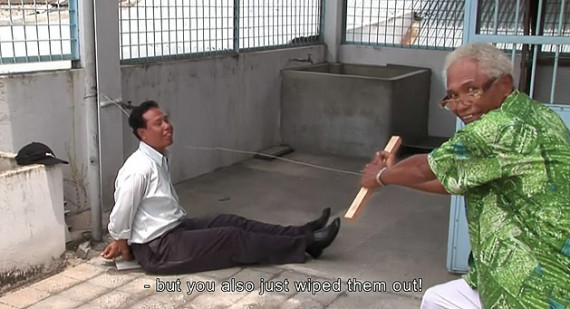 The New Year holiday has left us with another light news week. Perhaps the most interesting news was that distributor Drafthouse Films released a "bundle" of content related to THE ACT OF KILLING via BitTorrent, a medium most closely associated with pirating. The bundle dropped at the same time the film was being released on iTunes. Realscreen's Adam Benzine covered the development, as did Paula Bernstein of Indiewire. And Anthony Ha of TechCrunch also had the news.
Indiewire rounded up all of their doc advice from last year in one incredibly helpful post that you can check out here.
Melena Ryzik of the New York Times took note of the fact that both PUSSY RIOT: A PUNK PRAYER and THE SQUARE had been banned in the respective countries in which they had been shot, while also landing on the Oscar shortlist for docs. Vanessa Thorpe of The Guardian mentioned PUSSY RIOT in a piece noting the political nature of those getting on the shortlist. Jezebel's Rebecca Rose had details on a screening of PUSSY RIOT intended to take place in Russia that was scuttled by the government there.
---