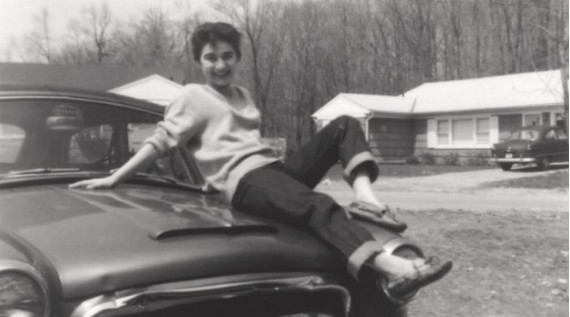 Last Thursday, Realscreen's Daniele Alcinii broke the news that the "GoDigital-owned digital distributor Distribber.com has partnered with the International Documentary Association (IDA) to launch a quarterly grant program that will allow filmmakers the opportunity to distribute their content to major online platforms and retain rights and revenue." No Film School's Emily Buder followed up, "The catch? You can't apply cold. The program is only open to a film already receiving fiscal sponsorship from the IDA, Pare Lorentz grant recipients, or films nominated for the IDA Annual Documentary Awards." Josh Fox's HOW TO LET GO OF THE WORLD (AND LOVE ALL THE THINGS CLIMATE CAN'T CHANGE), which debuted at Sundance earlier this year and is set to be shown on HBO on June 27, has been selected as the first film to receive the grant.
The Full Frame Documentary Film Festival celebrated ten years of its Garrett Scott Documentary Development Grant with a special presentation at New York's Film Society of Lincoln Center this past week featuring  Ian Olds, Esther Robinson, Rachael Rakes and Thom Powers who helped establish the grant. Graham Winfrey of indieWIRE reported on the event.
While you may have thought our screening of THE WITNESS was our final screening of our Spring Season, we made a surprise addition with a very special Wednesday evening screening of Jonathan Demme's 1992 documentary COUSIN BOBBY to take place on June 15th. Demme himself will be on hand to discuss his film centering around his cousin Robert Castle, an Episcopalian priest known for his work in the black communities of Jersey City and Harlem. Tickets now on sale to the public here, while STF Spring Season passholders get in for free.
---