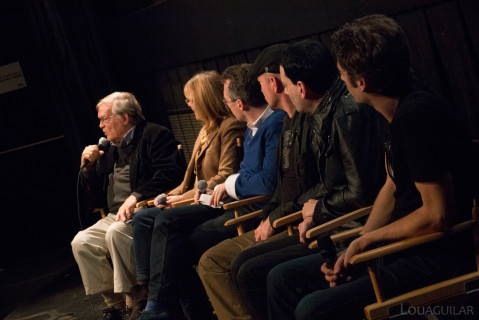 This post was written by STF blogger Krystal Grow.

The iconic synth-pop band Depeche Mode took their name from the French words for 'fast fashion,' and as they set out on the road in 1988, with two 40 foot trailers, an emerald green jet and a convoy of tour buses loaded with young fans, they traveled at a nearly unrivaled speed.
This week's installment of Stranger Than Fiction continued along it's survey of DA Pennebaker and Chris Hegedus films, leaping from Dylan in the 60s and Broadway in the 70s to Depeche Mode 101 in the late 80s. In another of the duo's candid music films, they follow the band on a tour across the US, where they were greeted by stadiums full of roaring crowds, who were fully submerged not only in the band's hypnotic electro-pop, but also embraced and adopted their distinct sense of style.
"I'd never heard their music before. I didn't know anything about them," Pennebaker said in the Q&A following the film. "So I went to see them live in San Fransisco, and it was like they had this crowd there that just existed solely for them. After that I knew we needed to make the film."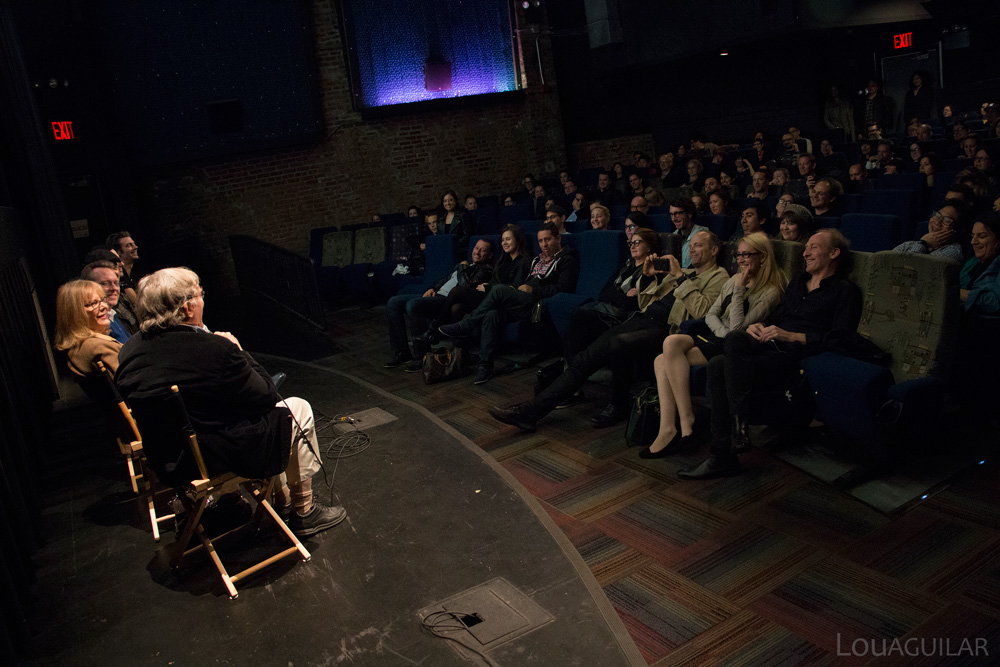 And so began the verite-journey into the weird world of goth-pop-arena-rock, a genre that peaked with Depeche Mode's Music for the Masses tour and captured the strange cultural zeitgeist of the late 80s. The music was as anti-establishment as Pennebaker and Hegedus' off-the-cuff filmmaking, but also had a melodic elegance and youthful energy. Led by Dave Gahan's smooth but powerful alto voice, the band had corralled a massive and dedicated fan base, which came out en masse to most of their stateside performances. That crowd was an essential part of the story for Pennebaker and Hegedus, so much so that they organized a radio call-in contest to recruit a small posse of super fans to follow the band towards their penultimate performance at the Pasedena Rose Bowl.
"The music was so original, but we felt like we needed something else," Hegedus said, "so we came up with this contest to take these kids across the country." Those kids, with their hair spray, hats and exceptionally outlandish outfits, bring the epic fandom that Depeche Mode inspired to an adorably accessible level as they navigate their way through a kind of boozy synth-pop summer camp.
Now well into their adulthood, three of the eight contest winners were on the scene at STF this week, and joined the Q&A with Pennebaker, Hegedus, and STF Artistic Director Thom Powers.
"When the film first came out, I really didn't like it," said super fan Oliver Chesler, who is now musician based in New York and well known for innovative and unusual electronic compositions. "Then again, I was such a fanatic I really didn't think any video footage could capture what it was like to be there and to see them, but looking back now, you really did."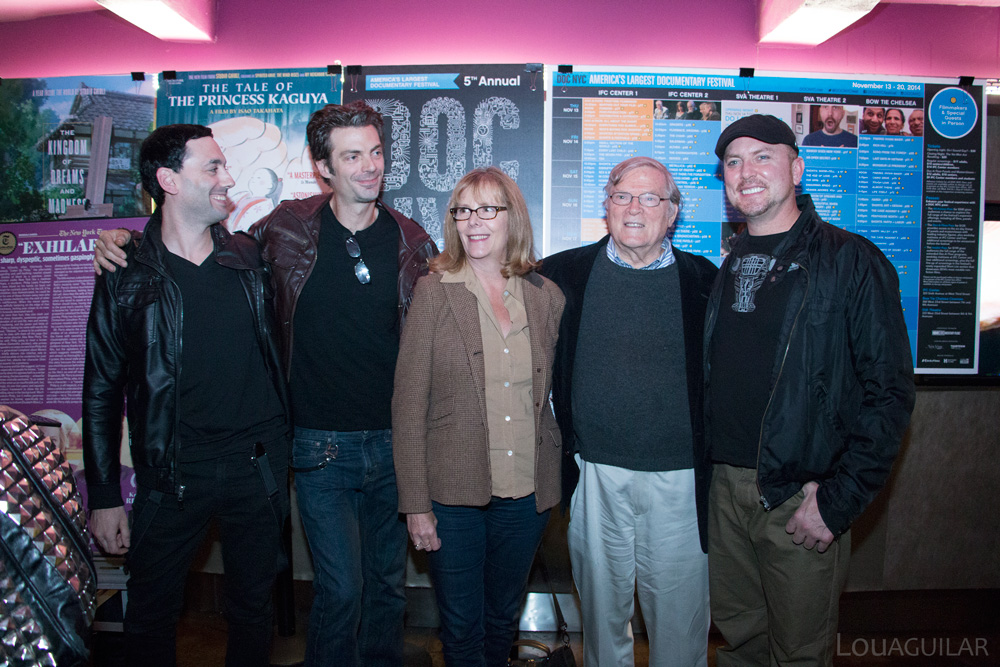 Stranger Than Fiction's twenty-fifth season features an eight-week tribute to the careers of D A Pennebaker and Chris Hegedus. In the week's following, STF will show MOON OVER BROADWAY (1998) a look behind the scenes at Carol Burnett's return to Broadway; THE WAR ROOM (1993) on Bill Clinton's presidential campaign, featuring George Stephanopoulos and James Carville; and ONLY THE STRONG SURVIVE(2002) a celebration of soul-music legends Sam Moore, Wilson Pickett, Isaac Hayes and others.
For the full season lineup, visit stfdocs.com/buy-tickets/
Krystal Grow is an arts writer and photo editor based in New York. She has written for TIME LightBox, TIME.com, LIFE.com, the New York Times Lens Blog, the Magnum Foundation and the DOC NYC blog. Follow her on Twitter and Instagram @kgreyscale.
Related Film