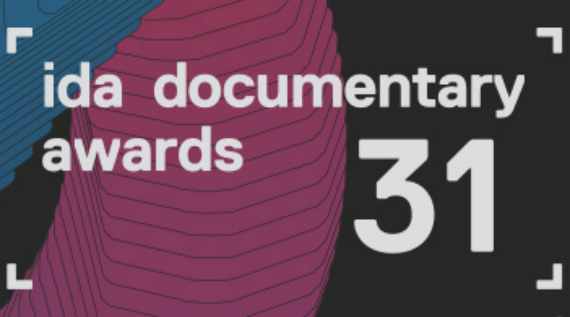 There's no denying it now: Awards season is in full swing. This week the International Documentary Association announced the nominees for the 31st Annual IDA Documentary Awards, as well as their honorees who include Gordon Quinn, Ted Sarandos, Lyric R. Cabral, David Felix Sutcliffe, Matthew Heineman, Tony Tabatznik and the Bertha Foundation. At indieWIRE, Anne Thompson mulled on the selections, contemplating how they're beginning to shape the Oscars. Additionally, Variety's Kristopher Tapley, Deadline's Amanda N'Duka, The Hollywood Reporter's Hilary Lewis and Realscreen's Kevin Ritchie each reported on the nominations.
In addition to the IDA Awards nominations, both the British Independent Film Award nominations and the European Film Awards nominations were announced. The BFI and Cineuropa's Naman Ramachandran reported on the British Independent Film Award nominations, while Guy Lodge of Variety and David González published the nominees for the European Film Awards, also at Cineuropa. James Gay-Rees' PALIO, which is among the British Independent Film Award nominees, was reviewed by Joe Leydon at Variety.
Tomorrow, Stranger Than Fiction continues with Jeff Malmberg's modern doc classic, MARWENCOL. Following the screening, film subject Mark Hogancamp and co-author/film producer Chris Shellen will be doing a post-screening Q&A and signing of the new book "Welcome to Marwencol." Tickets to the screening are still available and can be purchased here.
---