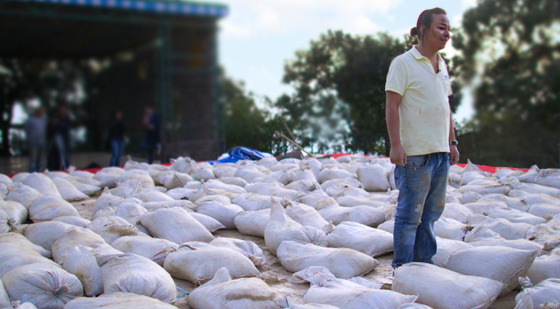 The Independent Filmmaker Project (IFP) this week named the 10 participants in its 2013 Doc Lab, a year-long fellowship for first-time filmmakers. Among the projects named to the program were BRINGING TIBET HOME from director Tenzin Tsetan Choklay, EVOLUTION OF A CRIMNAL from director Darius Clark Monroe and APPROACHING THE ELEPHANT from director Amanda Wilder. Kelly Anderson covered the announcement for Realscreen, while Peter Knegt did the same for Indiewire. Nick Dawson provided coverage for Filmmaker Magazine.
Sarah Polley's STORIES WE TELL continues to draw the attention of the press, and for good reason. Germain Lussier of /Film (that's not a typo) interviewed Polley, as did Nick Allen of The Scorecard Review. Tom Roston of the POV blog weighed in on the film, while NPR covered its release.
Cannes already seemed to be heating up doc acquisitions on the French Riveria. Realscreen's Kelly Anderson reported that HBO had acquired US and Canadian television rights for James Toback's new film SEDUCED AND ABANDONED, while Glenn Whipp of the Los Angeles Times had coverage of the same deal. Gregg Kilday of The Hollywood Reporter had the news that Phase 4 had nabbed all U.S. and Canadian rights for Lucy Walker's film THE CRASH REEL. And Geoffrey Macnab of Screen Daily reported that Attraction Distribution had won worldwide rights to Hot Docs award winner DRAGON GIRLS from director Inigo Westmeier.
This week Stranger Than Fiction is hosting its last film of the Spring season, ON THE ROPES by directors Brett Morgen and Nanette Burstein. The film follows the lives of three boxers struggling to succeed at The Bed-Stuy Boxing Center in Brooklyn. Morgen and Burstein will be in attendance for a Q&A following the screening, which will take place on Tuesday, May 21 at the IFC Center in Manhattan. For more information or to purchase tickets please go here.
---