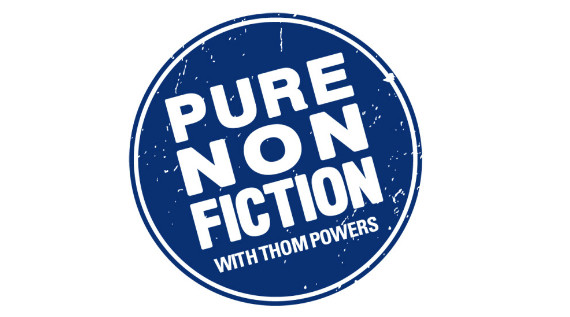 If you'll allow me, I will be brief this week. I've spent the last five days laid up, feverish and full of yuck, but I'm on the upward swing and there are some interesting bits of news to report. First and foremost, after weeks of teasing with podcast playlist tweets, Thom Powers' Pure Nonfiction podcast has gone live, both on the web and iTunes, where you can get a brief hint of the documentary goodness to come. Be sure to hit up the site, subscribe via your favorite podcast service and leave him a review to get the new program some much needed exposure. The first three episodes featuring interviews with Kahane Cooperman, Dawn Porter and the filmmakers behind MAKING A MURDERER roll out this week.
Second on the agenda is the online release of AJ Schnack's shocking Sundance short SPEAKING IS DIFFICULT, which was published this week by Field of Vision. To compliment the film's release, The Intercept ran a disconcerting piece by John Thomason titled "What We Know and Don't Know About Mass Shootings and Gun Deaths," while The New York Times published Mekado Murphy's extensive take on Schnack's film, noting its potential growth as further violent acts are committed. I also discussed the film with Schnack for IONCINEMA.com after it screened as part of the shorts programs at True/False.
This week at Stranger Than Fiction we'll be screening David Van Taylor's timely 2012 documentary ADVISE & DISSENT, the first documentary to go behind the lines and into the trenches of the judicial confirmation wars. The film tracks two opposing lobbyists and two lions of the Senate through three contested nominations, each of which inflames passions and provokes surprising conflicts and shifting alliances. Director Van Taylor will be on hand for a post-screening Q&A and tickets are still available here.
---