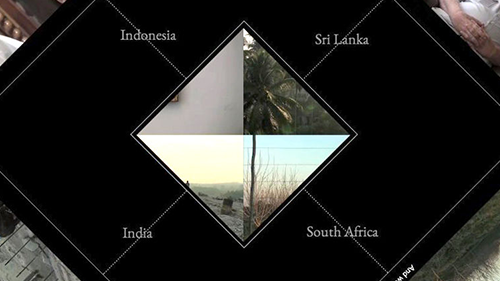 This week, POV released several digital short documentaries online that had participated in its Hackathon program. Jess Linington of i-Docs covered the release of the online docs, as did Sarah Salovaara of Filmmaker Magazine. POV also hosted several interviews with project creators, including one with the directors of EMPIRE, one with Jake Price of FUKUSHIMA: THE ETERNAL SEASON, and one with the directors of THE MOST NORTHERN PLACE.
POV also announced a call for entries for the POV Hackathon 7, set to take place in New York City November 8-9.
Writing for Nonfics.com, Jason Gorber issued a list of the best docs gracing screens at this year's Toronto International Film Festival (TIFF). Canada's POV Magazine also had a roundup of its TIFF coverage, which you can find here, and which included a review by Patrick Mullen of the new Joshua Oppenheimer film THE LOOK OF SILENCE, as well as a review by Adam Nayman of MONSOON. And Realscreens' Adam Benzine covered the doc awards winners at the festival.
The Stranger Than Fiction fall season kicks off tomorrow with with a screening of TOWN BLOODY HALL from filmmakers Chris Hegedus and D.A. Pennebaker on Tuesday, September 23 at 8 p.m. at the IFC Center in Manhattan. The film captures a 1971 discussion between Norman Mailer and a panel of feminists on the topic of Women's Liberation. Following the screening, Hegedus and Pennebaker will be in attendance for a Q&A. For more information or to purchase tickets please go here. This season STF is dedicating itself to a retrospective of films from Hegedus and Pennebaker; you can find the full season lineup here.
---