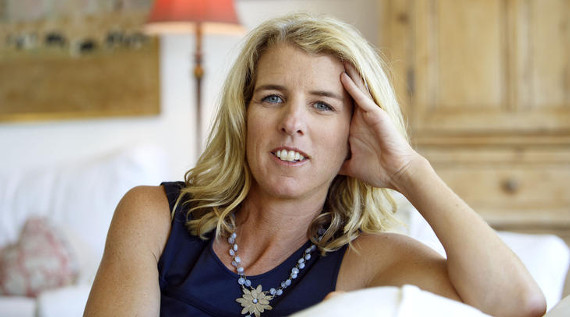 It's been a rather quiet week on the non-fiction front. The biggest new to hit the net was the announcement that The Dissolve, a reliably astute source of online film criticism that was often linked to here, has digitally closed up shop after just two wonderful years. It was also revealed that the Academy of Motion Picture Arts and Sciences has elected its 2015–16 Board of Governors, among them LAST DAYS IN VIETNAM director Rory Kennedy. She'll sit alongside Alex Gibney and Kate Amend as part of the Documentary branch. After the story broke on Friday, Rebecca Keegan of the LA Times reported on how the new elections continue to shift the demographics of the Academy.
Festival-wise, the 2015 Outfest Los Angeles LGBT Film Festival kicked off – both David Hudson (at Keyframe) and Basil Tsiokos (at What (not) To Doc) previewed the festival's non-fiction offerings. Tsiokos also gave an outline of the non-fiction fare at the 32nd edition of the Jerusalem Film Festival which began on Thursday. According to Daniel Estrin in The Washington Post, late filmmaker Herz Frank and Maria Kravchenko's BEYOND THE FEAR, "which profiles Yigal Amir, who assassinated Prime Minister Yitzhak Rabin in 1995, and his tabloid-fodder wife" has caused a "firestorm over the film's compassionate look at his family broke out in the lead-up to its Israeli premiere".
While Asif Kapadia's AMY screened out of competition at Karlovy Vary International Film Festival, stateside its theatrical run expanded substantially, gleaning additional coverage from Ann Hornaday in The Washington Post, Chicago Tribune's Michael Phillips, Christopher Campbell at Nonfics and Jeff Reichert at The Talkhouse. Filmmaker Magazine's Howard Feinstein and Amy Taubin in Artforum both reviewed the doc, while at Movie Mezzanine, Christina Newland regards the film warmly while considering the delicacy in piecing together a musical martyr, finally deciding that "Kapadia's film is an honest, maybe necessarily imperfect vision of Amy, colored with warmth and humanity". Michael O'Sullivan also interviewed Kapadia about the film for The Washington Post.
---