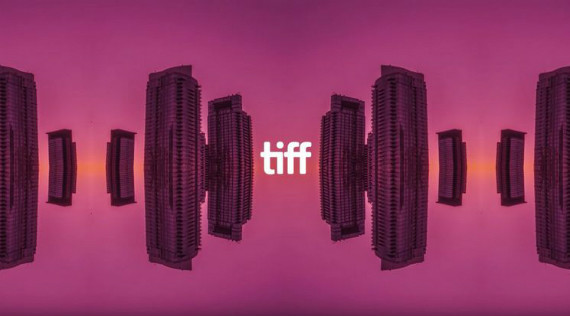 Like so many in the business of film making, curating, critiquing or just consuming, I'm feeling a little overstimulated after 11 days of movie-going at the Toronto International Film Festival, but in a good way. I managed to catch 46 films of the 296 features on offer this year, 19 of which were docs, many of which were outstanding. I managed to log a trio of reviews over at IONCINEMA, while an avalanche of doc coverage was amassed at outlets like Nonfics, POV Magazine, and Cinema Scope, among countless others. Found in the mix was Amy Kaufman's extensive takes on RATS and AMANDA KNOX, and Steven Zeitchik's review of BEFORE THE FLOOD, all for the LA Times, while The Guardian's Benjamin Lee also ruminated on AMANDA KNOX.  At Realscreen, Jonathan Paul spoke with Errol Morris about his latest, THE B-SIDE: ELSA DORFMAN'S PORTRAIT PHOTOGRAPHY, while Kevin Ritchie asked Werner Herzog about INTO THE INFERNO. At yesterday's closing awards ceremony Raoul Peck's I AM NOT YOUR NEGRO was given the People's Choice Documentary Award, while Fisher Stevens' BEFORE THE FLOOD and Steve James' ABACUS: SMALL ENOUGH TO JAIL were named the second and first runners up, respectively.
In the midst of the action, our own Thom Powers hosted TIFF's annual one day Doc Conference, featuring live panels and discussions on a wide range of non-fiction filmmaking related topics. If you weren't able to make it, most of the events are now available to stream on TIFF's YouTube channel, including conversations with Steve James, Jonathan Demme and more. Meanwhile, VR made its prescence known at the festival this year with its POP VR event reports Realscreen's Jonathan Paul. Looking at the many films that scored distribution at TIFF, Kate Erbland wrote an overview of the sales for IndieWire, including Magnolia's pick up of I AM NOT YOUR NEGRO and Syndicado's purchase of IN EXILE.
Here at Stranger Than Fiction, we've revealed that our Fall Season is devoted to the documentary work of Jonathan Demme. The series features a six film retrospective with live director Q&As at each screening, beginning on September 27th with his legendary Talking Heads concert doc, STOP MAKING SENSE. Season passes and individual screening tickets are available.
---