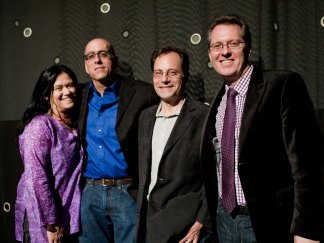 2) Barbara Kopple, who had previously used Gilbert as a cameraman on her Academy Award winning film AMERICAN DREAM. In the Q&A, Gilbert said it was partly the longitudinal experience of working on AMERICAN DREAM that inspired his team to consider following the characters in HOOP DREAMS for four years.
3) Gilbert's son Leo, who was born during the production of HOOP DREAMS and is now in the midst of his freshman year at NYU studying – what else? – film.
For more on HOOP DREAMS, read the recent 15th anniversary reflections of Roger Ebert who calls it "the great American documentary."
(photos courtesy of Joshua Z Weinstein, above L to R: Barbara Kopple, Peter Gilbert, Ira Deutchman and Thom Powers. )
Per the usual drill, after the film we headed over to 99 Below for drinks and more conversation.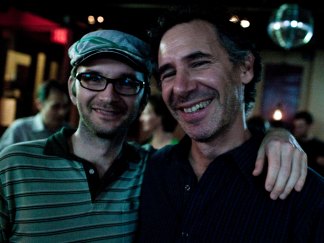 Filmmakers David Redmon (
Carnivalesque Films
) and Adam Zucker (
GREENSBORO: CLOSER TO THE TRUTH
).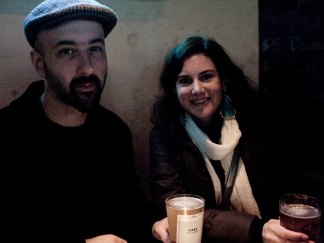 Filmmakers David Soll and Hannah Rosenzweig.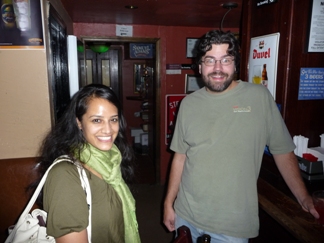 Filmmaker Shilpi Gupta (
WHEN THE STORM CAME
) with STF passholder DeWitt Davis (Kodak).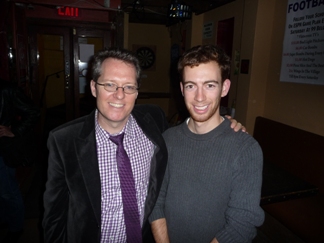 STF curator Thom Powers with STF passholder and filmmaker Marshall Leaman.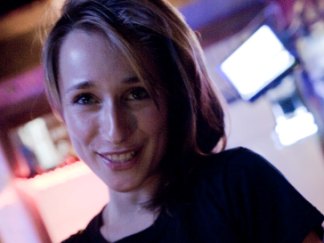 Lea Hjort, a New School student studying documentary.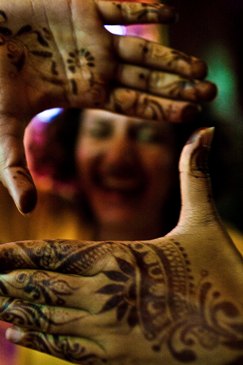 Filmmaker and STF regular Hemal Trivedi who just returned from shooting in Islamabad, Pakistan for a month. Welcome home, Hemal!
Related Film