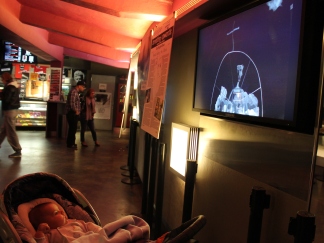 HORSES: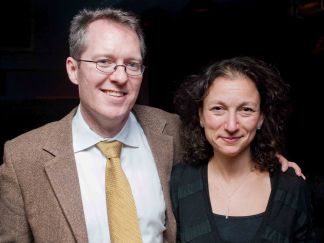 Thom Powers with director Liz Mermin.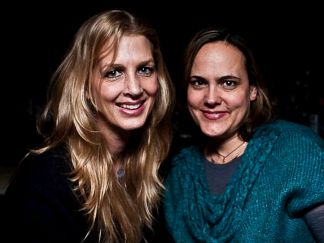 Kimberly Reed (director of PRODIGAL SONS) and Ann Rose (Sundance Channel).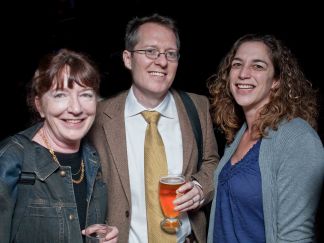 Kristi Jacobson (director of TOOTS), Thom Powers and sound editor Margaret Crimmins.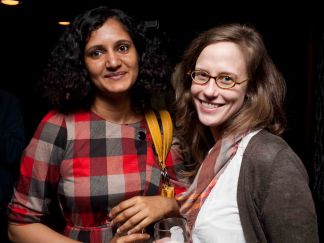 Filmmaker Hemal Trivedi with a friend.
FAMILY AFFAIR: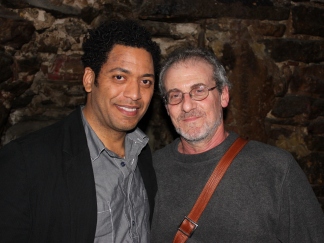 Directors Chico Colvard (FAMILY AFFAIR) and Doug Block (THE KIDS GROW UP)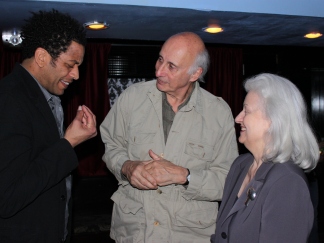 Chico Colvard joined by editor Larry Silk and his wife.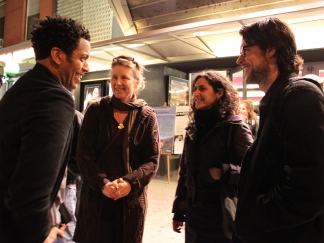 L to R: Chico Colvard, directors Lucia Small and Dia Sokol, editor Garret Savage (
MY PERESTROIKA
– showing at STF on May 18)
THE KIDS GROW UP: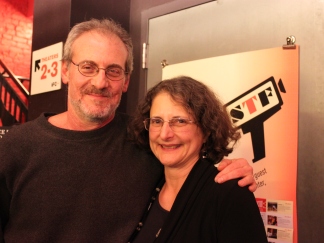 Director Doug Block with his wife (and film subject) Marjorie Silver.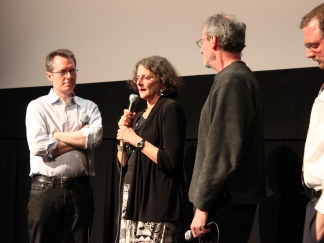 Q&A – Thom Powers, Marjorie Silver, Doug Block and Josh Silver (Marjorie's son)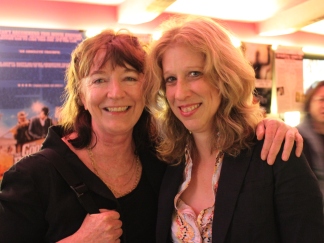 Sound editor Margaret Crimmins and producer of THE KIDS GROW UP Lori Cheatle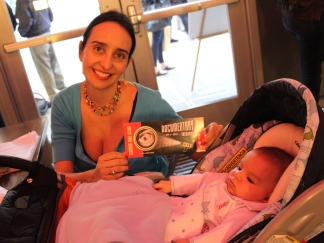 Raphaela Neihausen with STF's youngest passholder Bez Powers Neihausen.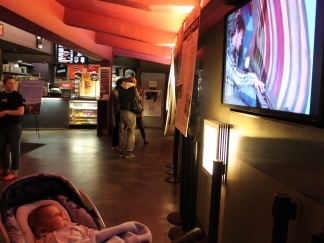 Bez was hynpotized by the IFC lobby's screen.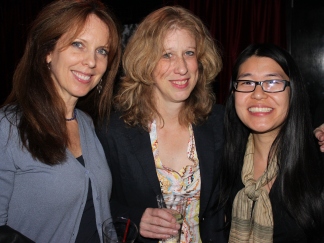 Nurse from Lenox Hill (missed her name!), producer Lori Cheatle and STF passholder / filmmaker Theresa Loong.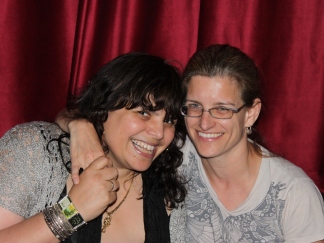 Filmmaker Judith Helfand (
A HEALTHY BABY GIRL
) and film professor at Hunter Kelly Anderson
Related Film