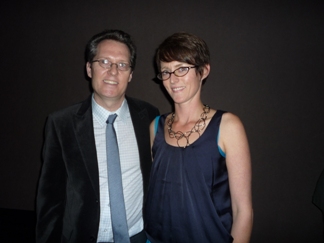 Some photos from the night: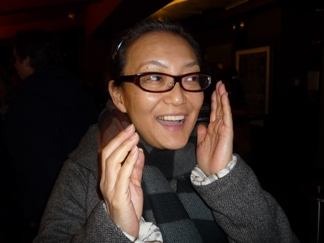 Megumi Sasaki (whose terrific film HERB AND DOROTHY is soon to be
released on DVD by Docurama
).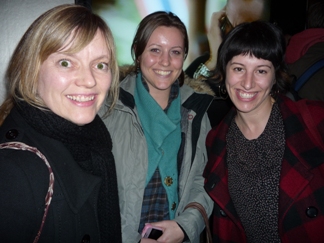 The women of B-Side, L to R: Liz Ogilvie, Tory Shobe and Jessica Wolfson.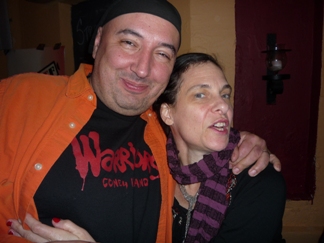 Birthday boy
Shoba
(whose solo art show "Battlefields" is coming to the Dumbo Arts Center in March) with his wife (photographer Leslie Fratkin).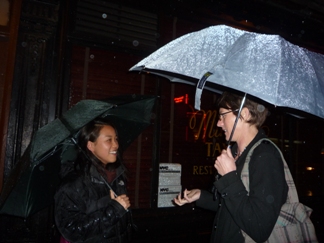 Makoto Sasa (director of FIRE UNDER THE SNOW) doesn't let the rain deter her from keeping the conversation going with Molly on the sidewalk after midnight.
BIG RIVER MAN plays this week at the IFC Center. Click here for details.
Related Film