Eight days after CAPITALISM: A LOVE STORY had its North American premiere at TIFF, the film had a special screening presented by the New York Film Festival on Monday night. Special guests were then bussed downtown to the Esquire Soho penthouse where we spotted a handful of documentary makers among the advertising and branding specialists who sponsored the shindig.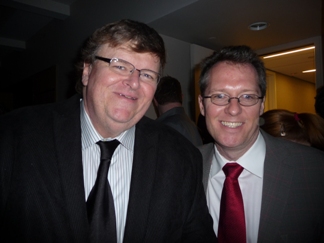 Michael Moore poses with TIFF and STF programmer Thom Powers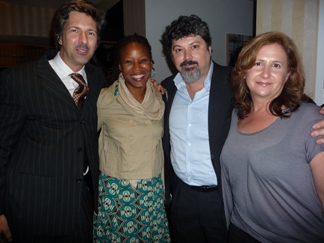 L to R: Filmmaker James Chase, co-host of Sundance Channel's "The Green" Majora Carter, with Michael Moore's longtime collaborators Carl Deal & Tia Lessin.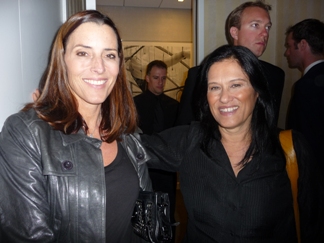 Co-directors of the Dixie Chicks doc SHUT UP & SING, Cecilia Peck and Barbara Kopple.
Related Film