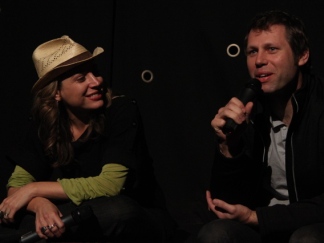 After the film, we headed to 99 Below for drinks and the remainder of the Yankees game (ouch!).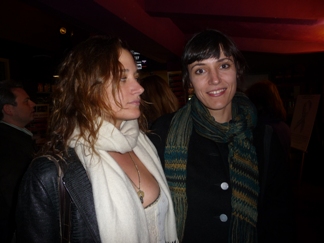 Filmmakers Margaret Brown (
ORDER OF MYTHS
) and Astra Taylor (
EXAMINED LIFE
).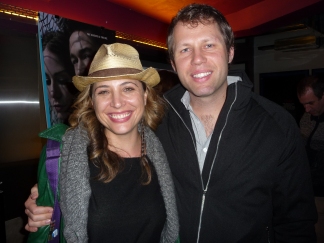 Filmmaker Esther Robinson (WALK INTO THE SEA) and director of LOOT Darius Marder.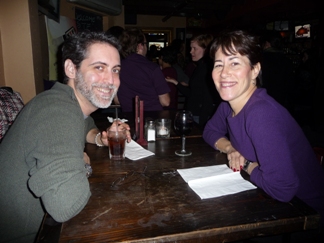 Former students from
Thom's NYU class
: Evan Schlossberg and Terry Greenberg.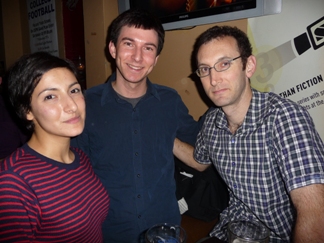 Filmmaker Jonathan Goodman Levitt (SUNNY INTERVALS AND SHOWERS) and Jesse Moss (
FULL BATTLE RATTLE
).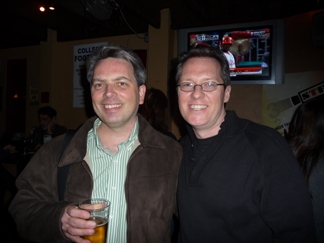 IFC General Manager John Vanco with STF curator Thom Powers.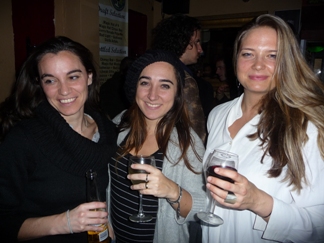 Maria with filmmakers Ruth Somalo (her recent film TILL YOU'RE TOLD TO STOP won 3 awards at last week's Tenerife Film Festival: Best Director, Best Documentary and Best Picture – go Ruth!) and Cathryne Czubek (GIRL AND A GUN).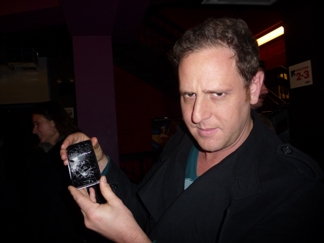 Filmmaker Lee Hirsch (AMANDALA) demonstrates what happens when your iPod gets jammed into the back of a theater seat…
Related Film