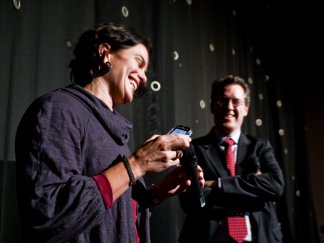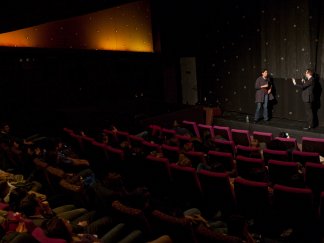 The looming Thanksgiving holiday didn't deter a crowd filling up the IFC Center's Theater 2.
After the screening at 99 Below, Micheli poses with her fellow Harvard film alum Nina Davenport and offspring Jasper Davenport. Micheli makes a brief appearance in Davenport's first-person doc ALWAYS A BRIDESMAID. Jasper is expected to steal the scenes in Davenport's next project.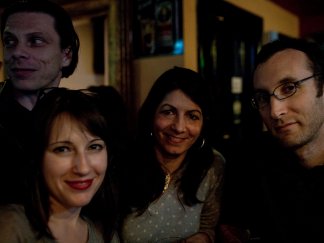 Several STF alum (left to right) Frank Keraudren (director,
THE LAST CIGARETTE
), Sara Alize Cross (producer,
THE ORDER OF MYTHS
), and Jesse Moss (
FULL BATTLE RATTLE
), hanging out (with a mystery woman) at 99 Below.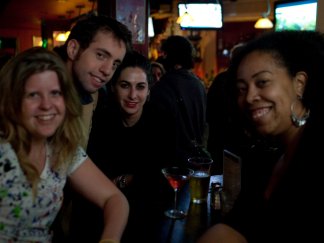 The women of Arts Engine Jolene Pinder (left) and Angela Tucker (right) bookend Yoni Brook (director, BRONX PRINCESS) and another mystery woman. STF is full of mysterious women.
Related Film