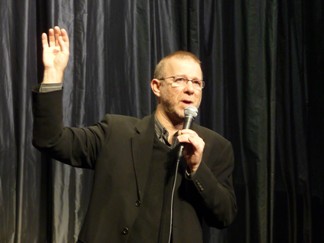 Berliner shares that his most profound moment of filmmaking happened while interviewing his mother's youngest brother Ben for INTIMATE STRANGER. During that interview, Ben said: "Alan, I was in the hospital when you were born. You were one hour old and I held you in my arms. Now you are sitting across from me and I'm scared of you. You know more about my family than I do."
In terms of the technical aspect – the whole film was shot on film and edited on a Steenbeck. Images were photographed on a makeshift copy-stand. These amazing photographs serve as a rich backdrop to the families voices that provide a captivating narrative of Cassuto. Even though the film is about his deceased grandfather, there's another dimension. As Berliner describes: "you make a film about the dead and it's really about the living."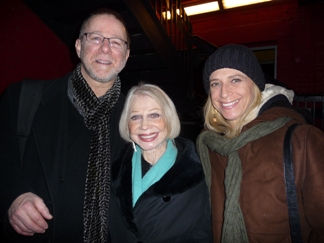 Alan Berliner with his mom and sister.
Hamid Rahmanian and Melissa Hibbard (director and producer of
THE GLASS HOUSE
which premiered at Sundance last month) and producer Amelia Hanibelsz.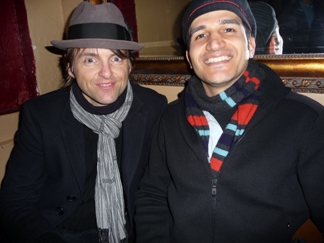 STF regular Simon Luethi on his last STF night as he moves to LA (we'll miss you!) and Alireza Younessy.
Filmmaker Ruth Somalo, musician Gonzalo Avalo (of
NADADORA
) and birthday girl CydCharise Goler.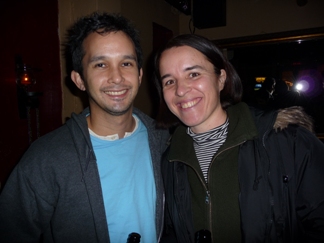 Filmmaker Marty Syjuco and director Gemma Cubero Del Barrio (ELLA ES EL MATADOR).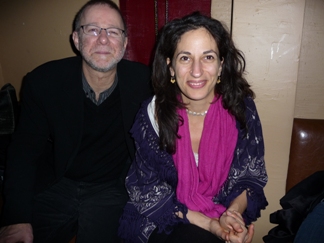 Alan Berliner with filmmaker Jasmine Dellal (GYPSY CARAVAN).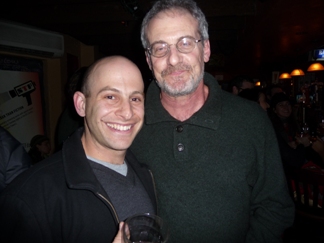 Filmmaker and
D-Word
Founder Doug Block and D-Word member Andy Schocken.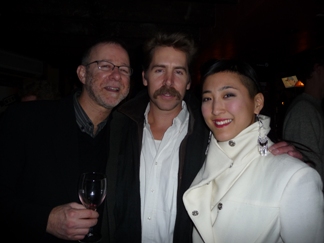 Alan Berliner with WIDE AWAKE DP Ian Vollmer and May.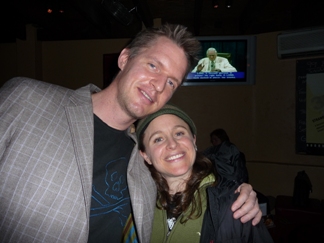 Filmmakers Andrew Berends (THE BLOOD OF MY BROTHER) and Jesse Epstein (WET DREAMS FALSE IMAGES, THE GUARANTEE).
Related Film