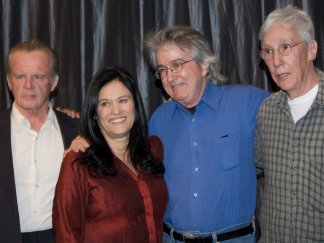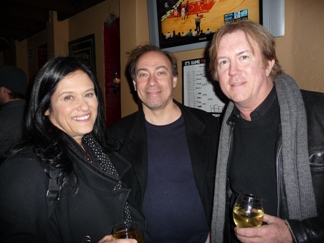 Director Barbara Kopple with Entertainment Weekly's Owen Gleiberman and film critic Godfrey Cheshire.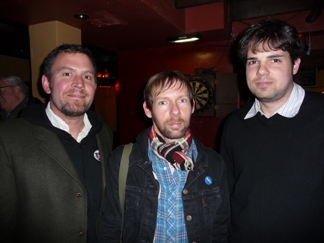 L to R: Filmmakers with projects currently on the festival circuit – Mike Palmieri and Donal Mosher (OCTOBER COUNTRY), Tom Davis (NEW WORLD ORDER).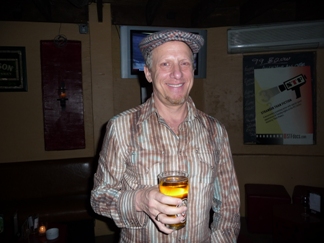 Two-time Oscar winner Rob Epstein (THE TIMES OF HARVEY MILK, COMMON THREADS: STORIES FROM THE QUILT, THE CELLULOID CLOSET) who just wrapped shooting his latest film HOWL (starring James Franco).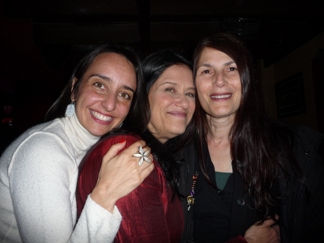 A nearly identical photo was taken one year ago at the STF screening of Kopple's MY GENERATION: Raphaela Neihausen, Barbara Kopple and Woodstock Film Festival co-founder and director Meira Blaustein.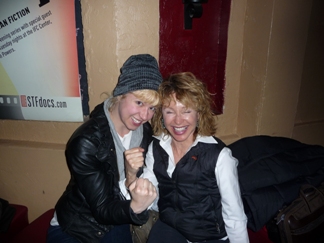 Mom and daughter knock-out combo: Jess and Adrianne Ryan.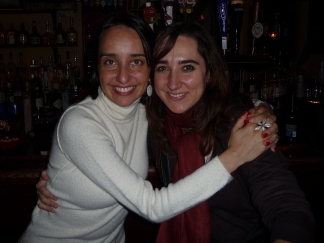 STF co-host Raphaela Neihausen and filmmaker Ruth Somalo.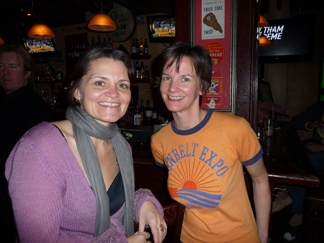 Filmmaker/producer Diane with editor Jill Woodward.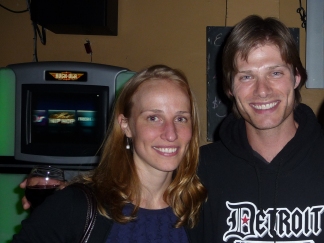 Sesame Street's very own Nancy Unsworth and her boyfriend, actor Chris Carmack.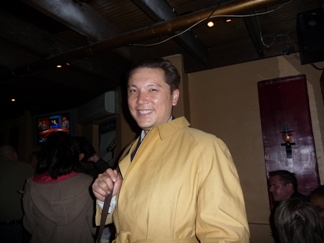 STF passholder and filmmaker Andrew Yamato shares the news that he's going to be a dad in November!
Related Film