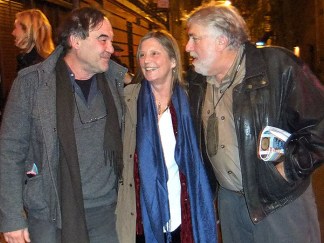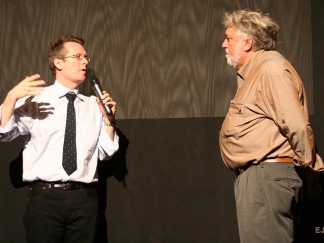 Q&A with Thom Powers and Weather Underground cofounder Mark Rudd.
Photo courtesy of EJ Kaniewski / Bear.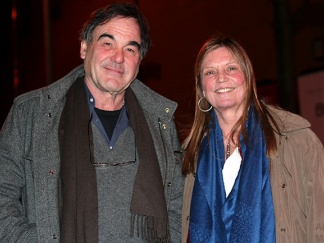 Oliver Stone with Johanna Lawrenson (widow of Abbie Hoffman) in front of Minetta Tavern.
Photo courtesy of Adrian Marin.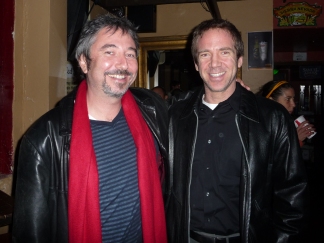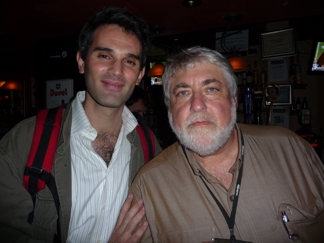 Paul Cronin, author of HERZOG ON HERZOG and director of
A TIME TO STIR
(another film featuring Mark Rudd) with the man himself – Mark Rudd.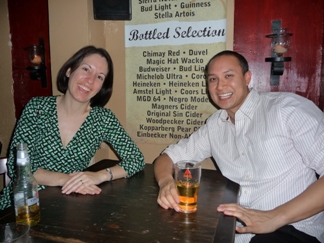 The wonderful folks at Docurama who provide STF passholder DVDs and co-presented this screening of THE WEATHER UNDERGROUND in honor of their 10th anniversary: April Benavides and John Squires.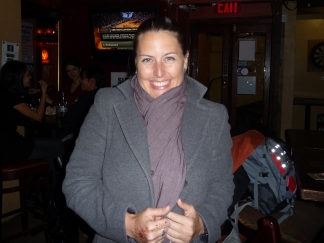 STF passholder Courtney Erwin attended this screening straight from the airport, after getting off a 30 hour flight from Australia. Now that's dedication!
Related Film