Reported by Erik Guzinski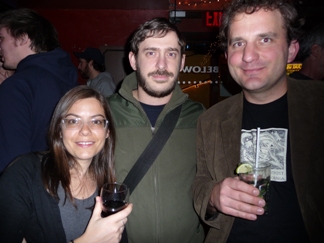 R to L: Director Ben Kempas with D-Word friends Cameron Hickey and Lauren Feeney
Last night, STF had the pleasure of welcoming director Ben Kempas all the way from Germany, with his recent documentary UPSTREAM BATTLE . The film deals with the disintegration of the Native Americans' religion and familial culture caused by the depletion of the salmon population in Northern California's Klamath River – a byproduct of four hydroelectric dams.
When Kempas was asked how he navigated such a closed society and competing interests, he replied, "just listen." His tactic proved successful as he won considerable face-time with multiple sides, including the power company that operates the dams.
Kempas obviously feels sympathetic to the anti-dam campaigners, but he avoids easy moralizing by examining the complexities of the public's demand for more electricity. Ultimately, the film shows non-traditional alliances formed between commercial fisherman, farmers and the Native-Americans. Kempas said, "I didn't want to do a black and white documentary, telling people what to think".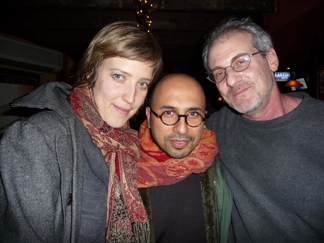 L to R: Filmmakers Hamid Rahmanian and Melissa Hibbard (whose film THE GLASS HOUSE is debuting at Sundance in a few short days!) with filmmaker and D-word co-founder Doug Block.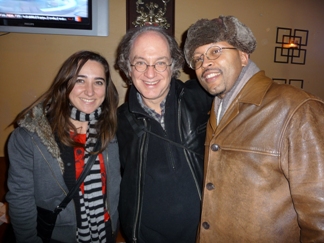 L to R: Filmmakers Ruth Somalo and David Leitner with musician and composer James Preston Jr. at the UPSTREAM BATTLE reception.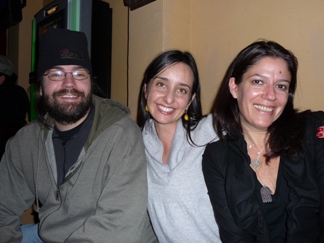 L to R: DeWitt Davis of Kodak, STF Executive Director Raphaela Neihausen, and filmmaker Gwendolen Cates at the UPSTREAM BATTLE reception.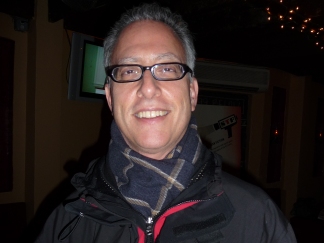 Russ Baker, author of recently published book "Family of Secrets" at the UPSTREAM BATTLE reception.
Related Film