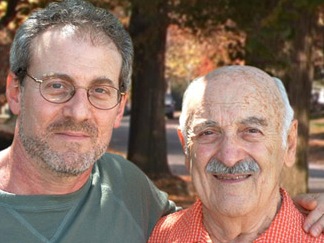 My dad died this morning at the age of 89. He'd been having a lot of health problems this past year and was really suffering, so in many ways it's a vast relief. But the reality is still always shocking.

For those of you who have seen 51 Birch Street, you know what an amazing person this seemingly ordinary father of mine was. He was amused and somewhat befuddled that audiences always responded so warmly to him. He honestly didn't care what people thought of him, at least those outside his immediate circle of family and friends. But he was hugely proud of me, both of my work and of the life I've carved out for myself.

He'll be a big part of the next film, too, so I'm glad his legacy will live on far after his death. What I hope shines through this time is something that took me a long time to recognize and acknowledge—how proud I've been to have him for a father.
Related Film