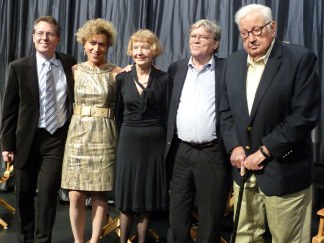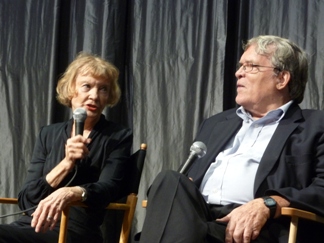 Filmmakers Hope Ryden and D.A. Pennebaker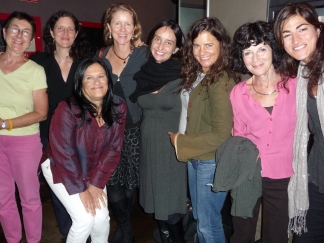 A sampling of the documentary women in attendance this evening, L to R: Filmmakers Julie Reichert (LION IN THE HOUSE), Laura Poitras (MY COUNTRY, MY COUNTRY), Barbara Kopple (SHUT UP AND SING), Lucia Small (AXE IN THE ATTIC), Raphaela Neihausen (MISS GULAG), Nina Davenport (OPERATION FILMMAKER), Nancy Buirski (founder of Full Frame film festival), and Jehane Noujaim (CONTROL ROOM).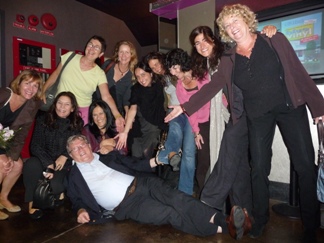 D. A. Pennebaker poses with the doc ladies, including Chris Hegedus (far left) and Deborah Shaffer (far right).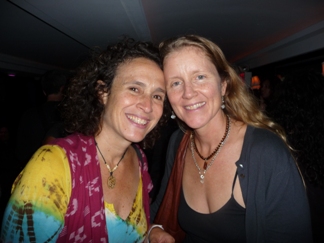 At the post-film reception: Susan Kaplan (director of THREE OF HEARTS and founder of DocuClub) and filmmaker Lucia Small (
AXE IN THE ATTIC
).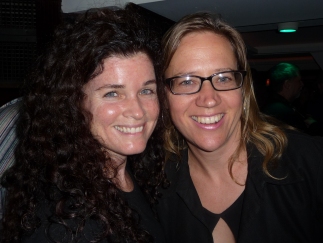 Filmmakers Tricia Regan (AUTISM: THE MUSICAL) and Katy Chevigny (
ELECTION DAY
).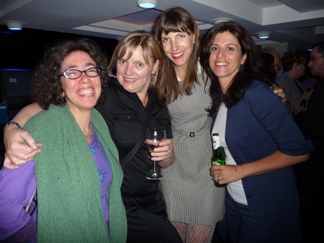 L to R: Filmmaker Melissa Hacker (MY KNEES WERE JUMPING), Liz Ogilvie (B-Side), Laure Parsons (Zeitgeist Films) and director Nicole Betancourt (BEFORE YOU GO)
Related Film