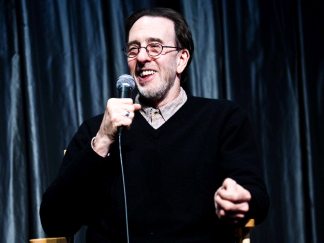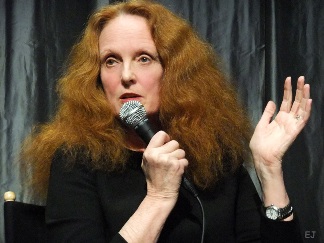 A NIGHT WITH ROSS McELWEE: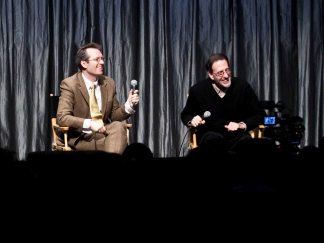 Ross McElwee and Thom Powers during the Q&A.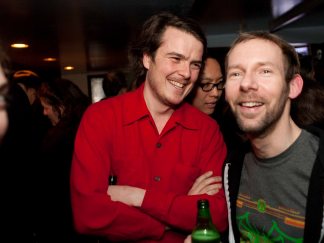 Filmmaker Donal Mosher (
OCTOBER COUNTRY
) with a friend.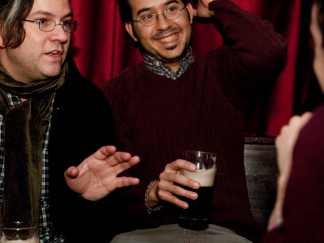 Filmmakers Hugo Perez and Francisco Bello.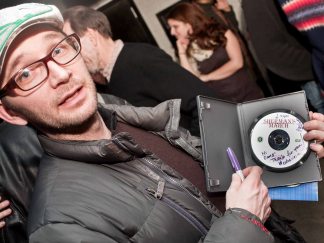 Filmmaker David Redmon gets his Ross McElwee DVD autographed by the man himself.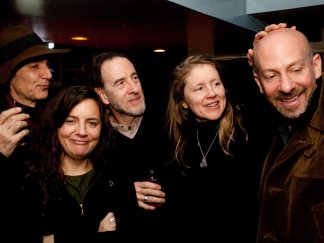 FIlmmakers Nina Davenport (
PARALLEL LINES
,
OPERATION FILMMAKER)
, Ross McElwee, Lucia Small (
THE AXE IN THE ATTIC
) and Joshua Seftel.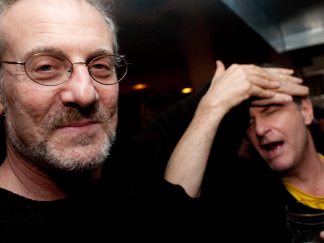 Filmmakers Doug Block (
51 BIRCH STREET
) and Michel Negroponte (
I'M DANGEROUS WITH LOVE
).
THE SEPTEMBER ISSUE: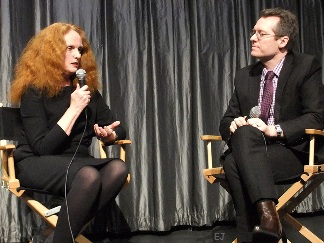 Thom Powers with Vogue creative director Grace Coddington.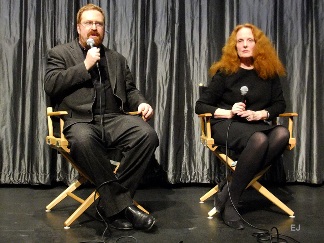 Director R.J. Cutler with Grace Coddington.
Related Film