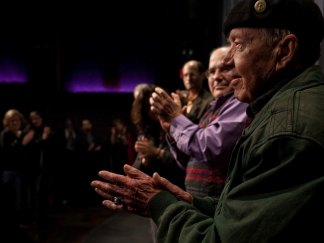 After the screening, Matti Mattson and the filmmakers braved the rain to join fans for drinks at the bar 99 Below, where a descendant of another Brigade fighter hushed everyone to raise a toast. (Photos courtesy of Joshua Z Weinstein)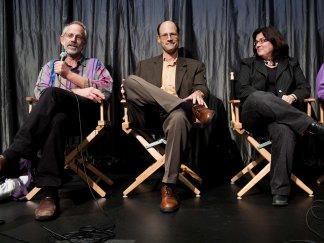 THE GOOD FIGHT directors (L to R): Noel Buckner, Sam Sills and Mary Dore.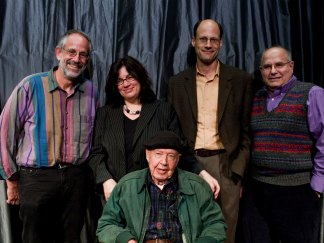 L to R: Directors Noel Buckner, Mary Dore, Sam Sills and project historian David Paskin. Seated in front is 93-year-old veteran Matti Mattson.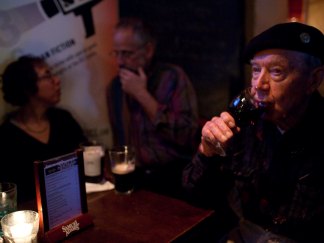 Matti enjoying some wine at 99 Below.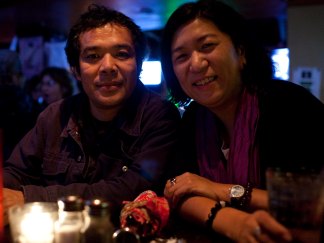 Director Ngawang Choephel (
TIBET IN SONG
) and film editor Jean Tsien (
PLEASE VOTE FOR ME
).
A toast to the directors.
Related Film