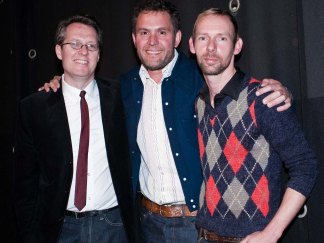 As per the usual drill, we went to our local watering hole 99 Below where we all kept discussing the film over much-needed drinks.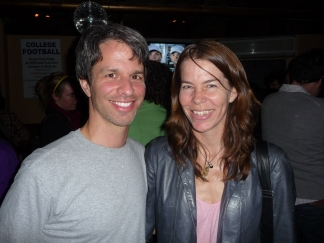 Director Marshall Curry (
STREET FIGHT
and most recently RACING DREAMS, winner of best documentary at Tribeca 09) with a friend
.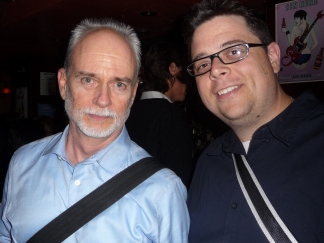 Senior Director of Programming at IFP New York Milton Tabbot (oversees all documentaries) with director Aron Gaudet (
THE WAY WE GET BY
).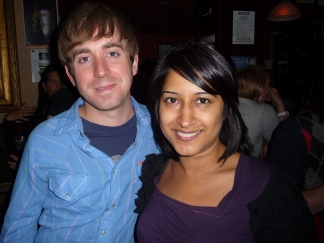 Cameron Yates and Mridu Chandra (director and producer of the work-in-progress CANAL STREET MADAM).
Related Film