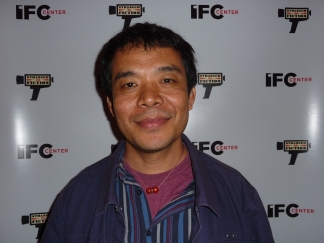 Some fun photos from that evening's reception at 99 Below: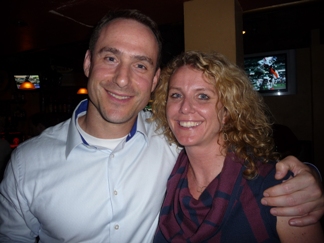 Kelly Hefner from WEtv was a college classmate of Ngawang's and helped work on his release.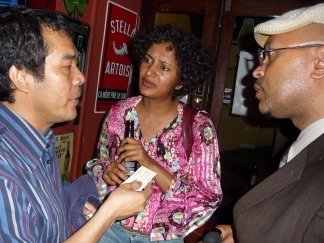 Ngawang in conversation with filmmaker Hemal Trivedi and musical composer James Preston Jr.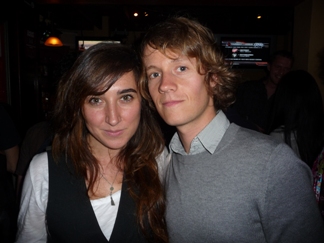 FIlmmakers Ruth Somalo and Rob Hatch-Miller.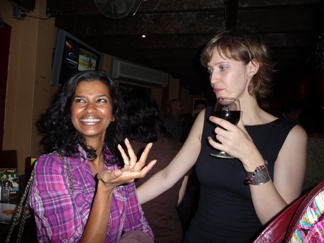 Filmmakers Amelia Hanibelsz and Melissa Hibbard.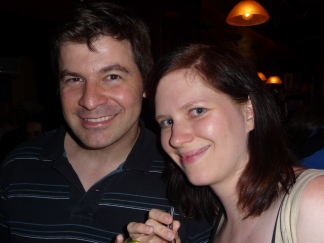 Photographer Chris Hondros and editor Carla Ruff.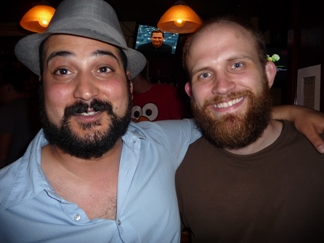 Two happy STF revelers with impressive facial stylings.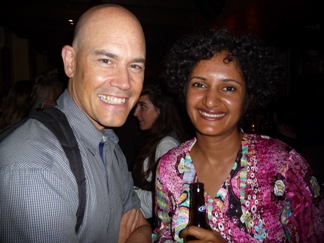 Filmmakers Hemal Trivedi and Paul Devlin.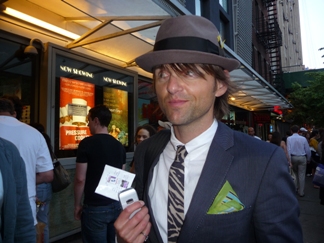 A very dapper Simon Leuthi sampling our chocolate from STF sponsor sweetriot.
Related Film