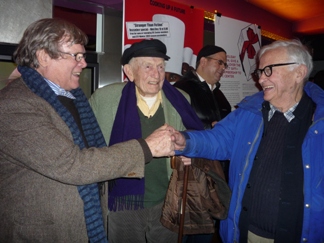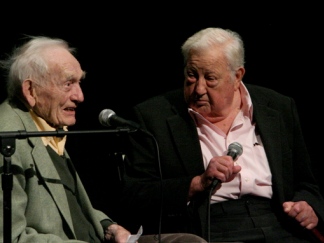 Robert Drew joined Leacock on stage as they discussed some of their earlier collaborations (which include
PRIMARY
,
CRISIS
,
THE CHAIR
and others).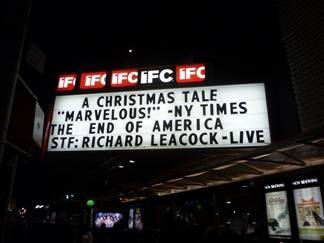 The IFC Center marquee announcing Leacock's attendance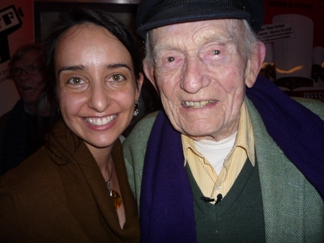 I couldn't resist this photo opp. – Me and Mr. Richard Leacock!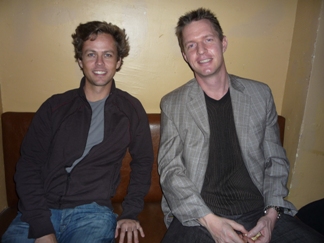 Filmmakers Ian Olds and Andrew Berends at 99 Below for the post-film reception.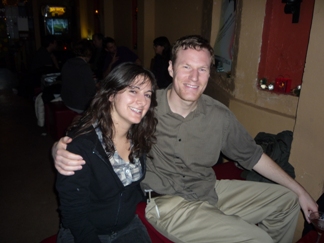 Editor and producer Christine Giorgio with fellow editor Brad Kimbrough at 99 Below.
Related Film