A lush culinary feast accompanied the screening for the newly-HBO-acquired documentary A TABLE IN HEAVEN. True to expectation, the buffet style stations featured a mouthwatering menu of tender roasted beef, asparagus risotto, and a vast array of other savory items. As for the desserts – there were too many to count! In case there were any doubts, I must say that Le Cirque definitely lives up to its reputation.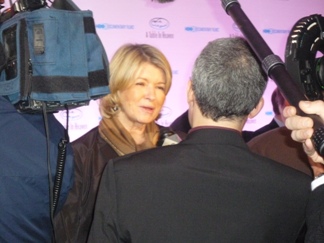 Martha Stewart was one of many socialites and Le Cirque patrons in attendance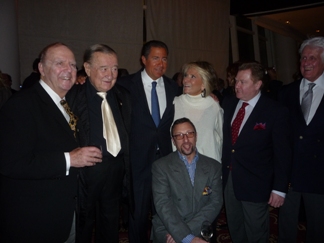 Sheila Nevins of HBO with founder of Le Cirque and star of
A TABLE IN HEAVEN
Sirio Maccioni (in the yellow tie) and others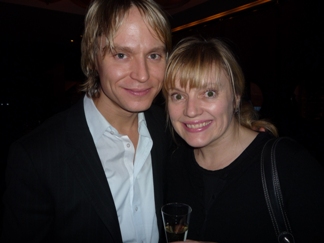 Ryan Harrington and Liz Ogilvie of
Indiepix Films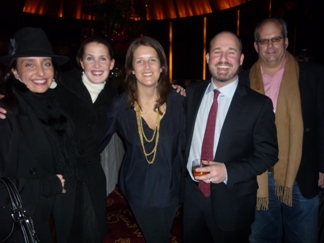 L to R: a squinty version of myself, Stephanie Sharis of SnagFilms, filmmaker and writer Kate Novack, A TABLE IN HEAVEN director Andrew Rossi, and Andrew Mer of SnagFilms.
Related Film