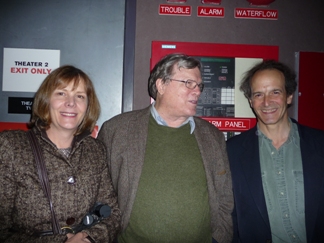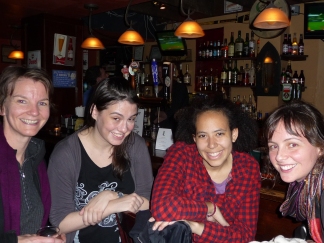 L to R: Editor Jill Woodward, international woman of mystery Ella, journalist Robyn Hillman and filmmaker Meredith Kaufman.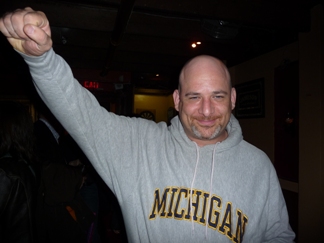 Josh Levin of Gallant Films showing some Michigan pride.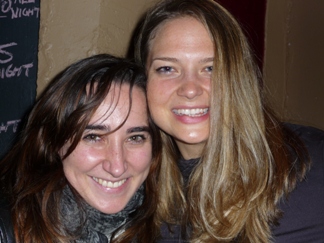 The STF regulars: filmmakers Ruth Somalo and Cathryne Czubek (I spelled your last name right!)
Deep in post-film conversation – filmmakers Andrew Berends, Chris Hegedus and Robin Hessman.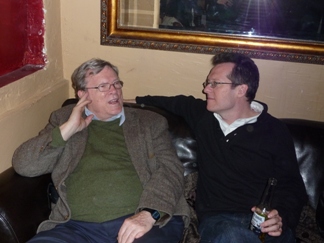 Trading stories on the couch – STF host Thom Powers and filmmaker D.A. Pennebaker.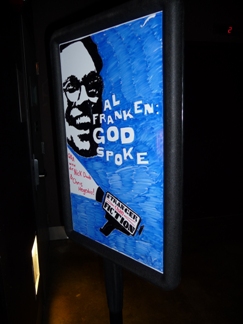 The multi-talented IFC staff custom-design signs for each screening.
Related Film