Last night STF hosted a sold-out screening of Lucia Small and Ed Pincus' documentary film THE AXE IN THE ATTIC. Lured by the added bonus of a free boxed DVD set of "THE KATRINA EXPERIENCE" (courtesy of Indiepix), patrons showed up an hour before the screening started.
The film was followed by a fun reception at 99 Below, featuring a tasty "Axe In The Attic Cocktail" which helped keep us going till the wee hours of the morning. Here are some pictures: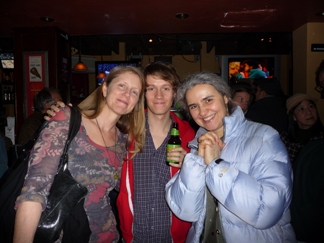 L to R: Director Lucia Small, filmmaker Robert Hatch-Miller and Pola Rapaport, director of
WRITER OF O
.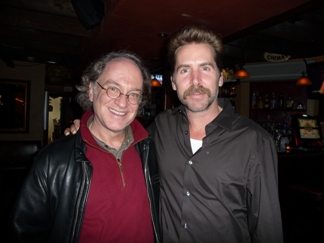 David Leitner and Ian Vollmer – coincidentally both have worked as DPs for Alan Berliner (Leitner on
NOBODY'S BUSINESS
and Vollmer on
WIDE AWAKE
). Berliner's film
INTIMATE STRANGER
shows at STF on February 24.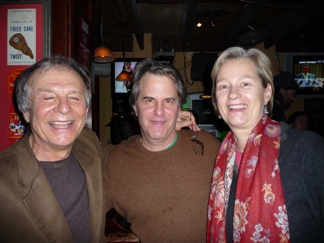 L to R: Director Ed Pincus, filmmaker Michel Negroponte and his wife.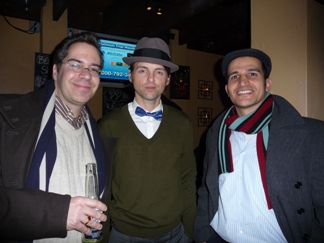 L to R: The stylish men of STF – Daniel Hueskes, Simon Luethi and Alireza Younessy.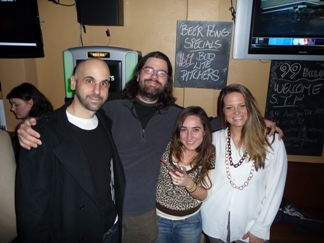 L to R: The STF regulars – Frank Leone, Witt Davis, Ruth Somalo and Cathryne Czubek.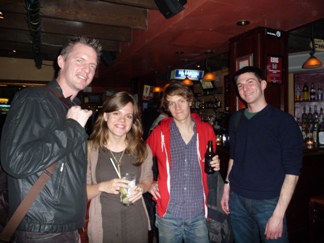 L to R: Filmmakers Andrew Berends, Emma Piper-Burket, Robert Hatch-Miller and Jonathan Goodman Levitt.
Related Film