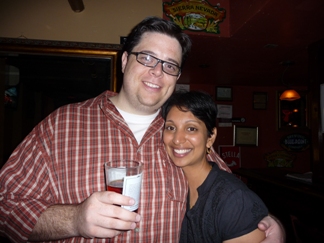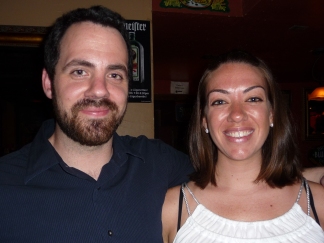 Camden International Film Festival founder Ben Fowlie and fellow programmer Leah Hurley generously treated the crowds at 99 Below to a round of drinks and then hosted the after-after party at Santos.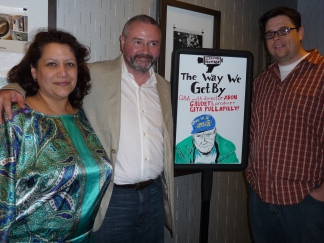 Director Aron Gaudet poses alongside IFC Center's inimitable whiteboard with POV's Vice President Cynthia Lopez and Executive Director Simon Kilmurry.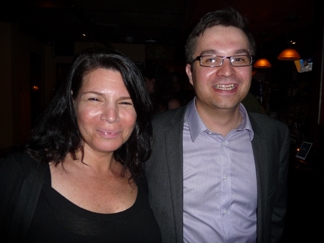 Enjoying a drink at the after-party, blogger Pamela Cohn of
Still In Motion
and Erkko Lyytinen – the Artistic Director of DocPoint (Helsinki Documentary Festival) visiting from Finland.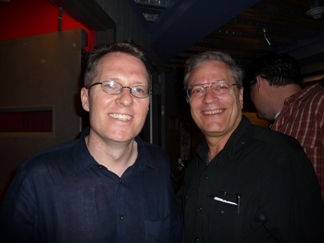 STF host Thom Powers with the curator of the Hanoi Cinemateque, visiting from Vietnam, Gerry Herman.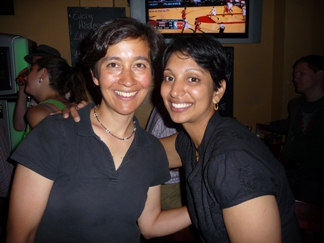 Gita Pullapilly with her filmmaker friend Nara Garber.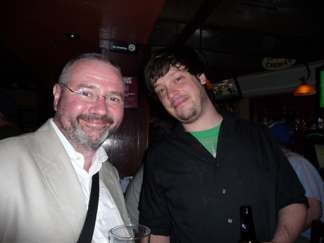 POV's Simon Kilmurry joined by musician Zack Martin who not only did the score for THE WAY WE GET BY, but also played live for the STF audience before last night's screening.
Filmmaker Robin Hessman (who also programs the American Film Festival of Moscow) and filmmaker Danielle Beverly.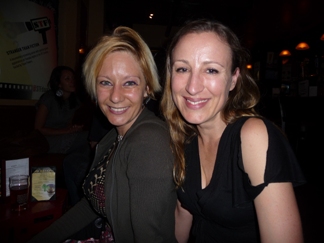 Journalist Vera Brozzoni and filmmaker Emma Franz.
Related Film